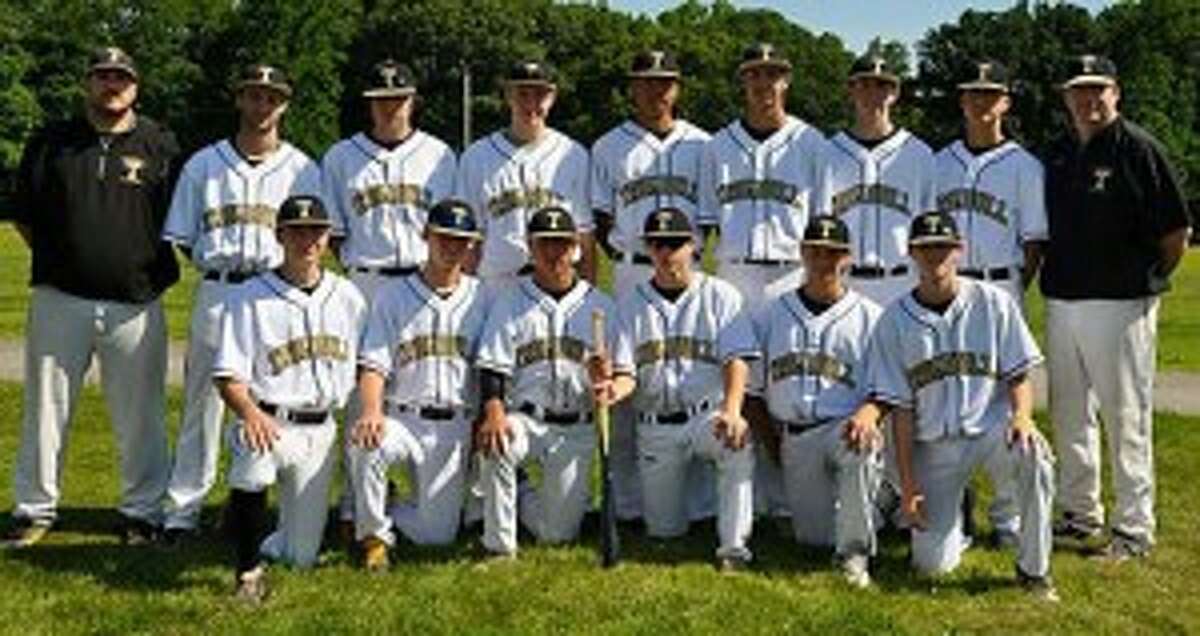 Familiarity breeds a healthy dose of competitive spirit when it comes to Babe Ruth baseball.
The Trumbull Babe Ruth 15-year-old team is hosting the New England Regional beginning Friday, and the locals will be well versed in the challenges awaiting each of the eight teams entered in the tournament that runs through Tuesday at Trumbull High.
"Five of the eight teams that played for the Babe Ruth title last summer in Westfield, Mass are back for the 15 regional," Trumbull manager Mike Buswell said.
"Everyone felt last year that with one good bounce, they could go home with a title."
Trumbull lost the championship to Westfield, 5-4 in 10 innings.
"Mike D'Agostino threw the first seven innings and Tyler Zikias the next three," said Buswell, who is assisted again this summer by Jack McFarland.
"Pittsfield is back after beating Westfield in the Massachusetts West and Plymouth returns as the Massachusetts East champion.
"Brattleboro, Vermont, Cranston, Rhode Island and Trumbull are the other teams returning.
"New Milford is the Connecticut representative, with Nashua from New Hampshire and Augusta from Maine."
Joining Trumbull in Pool A will be Plymouth, Nashua and New Milford.
Pool B features Brattleboro, Augusta, Pittsfield and Cranston.
"We rely on three top notch front line starting pitchers in Mike D'Agostino, Nolan Nemchek, and Andrew Lojko," Buswell said.
"Tyler Zikias and Antonio Ferraro are right behind them providing solid depth as both starters and or relievers.
"Josh Colondona is an iron man having caught every single inning this summer.
"Andrew Lojko is the starting third baseman and Dustin Siqueira is the starting shortstop.
Sammy Montalvo and Connor Bailo share the second base duties.
Tyler Zikias, who was a starting outfielder will be moving from to first because of the unfortunate injury to Robert Olah.
"Robert broke his arm in the state tournament on a swipe tag. Olah had well over a .600 batting average and eight home runs already this summer.
Tony Socci, Nolan Nemchek, Mike D'Agostino, Mike Garofalo, and Dave Suporn share the outfield duties."
Vazzano's Four Seasons will host the teams and family members for a Pasta Dinner banquet on Thursday.
Vazzy's Food Truck will be at Trumbull High for day and night games to provide refreshments.
The schedule is as follows:
Friday
10:30 — New Hampshire vs New Milford
1:30 — West Mass vs Maine
4:30 — Rhode Island vs Vermont
7:30 — Trumbull vs. East Mass
Saturday
10:30 — Vermont vs Maine
1:30 — Rhode Island vs West Mass
4:30 — East Mass vs New Hampshire
7:30 — Trumbull vs New Milford
Sunday
10:30 — Maine vs Rhode Island
1:30 West Mass vs Vermont
4:30 — New Milford vs East Mass
7:30 — Trumbull vs New Hampshire
At the end of the pool play schedule, the two top teams from each division will advance to the single-elimination competition on Wednesday, with games at 4:30 (1st place Pool A versus 2nd play Pool B)  and 7:30 p.m. (1st place Pool B versus 2nd place pool A).
The title game is set for Tuesday at 6:30.