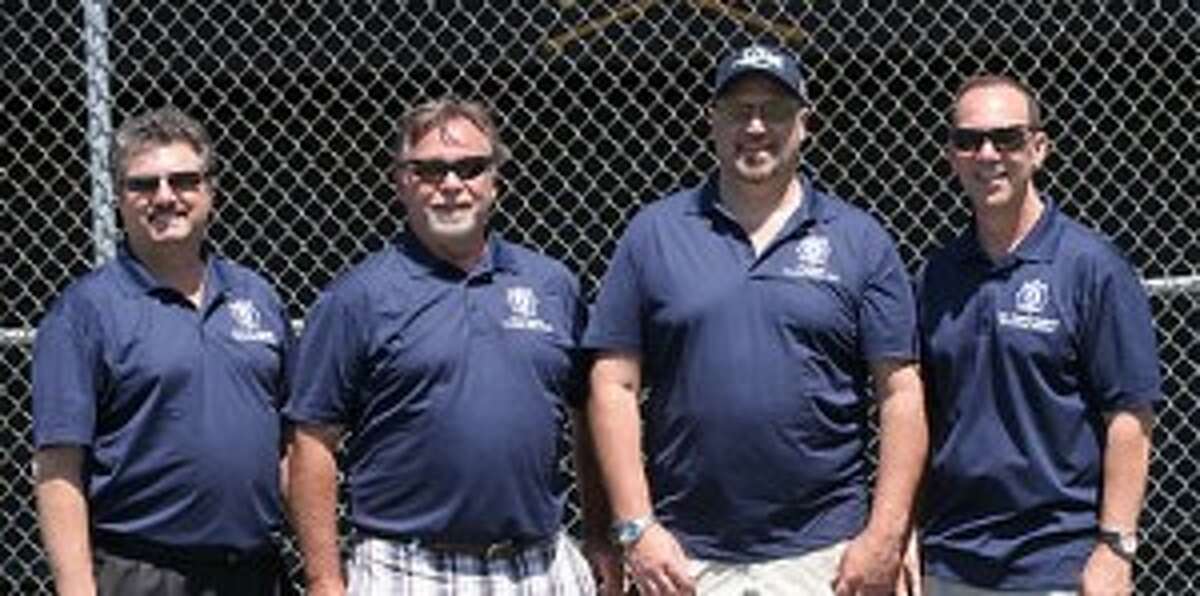 Many of us have been taught through life's experiences never to raise our hands; when in school you would have to know the answer and in the job place you could never predict the end game.
Steve D'Agostino was attending a meeting of the Trumbull Babe Ruth Board of Directors, and when the question was asked who wanted to do the heavy lifting when it came to Trumbull hosting the New England Regional Tournament, his hand came up quickly.
"I'm doing this because I love these kids. I feel like they are sons to me," said D'Agostino from the sideline on Friday morning, as the first game of the tournament was taking place at Trumbull High Field.
"When we left the regionals last year in Massachusetts we basically volunteered and said we'd like to host this next year. Can we apply? The process went through and in about October we got the okay.
"When I heard that, I raised my hand and said if you guys need help, as I'm not a member of the Board of Directors, I'd be happy to assist."
The next step came when D'Agostino called a meeting of team parents.
"I said, 'Hey guys we got approval. I raised my hand to head it up and be the director of the tournament, but I'm going to need a lot of help. We're going to save a lot of time not traveling and have this at home, but we will have a lot of duties to take on.'
"I was just looking for everyone's help. Ninety percent of the families have stepped up to the plate — no pun intended — and its been phenomenal.
"Mike Garofalo is the assistant tournament director, my right hand man, and any time I need something I turn to him.
"Mike Fritz and Doug Emry are on the Board and have given us great support."
There was a lot of work to be done before the teams could take the field.
"An accountant by trade, I'm an organizer by nature," D'Agostino said. "We had to go out and raise approximately $12,000 to run this tournament.
"With the support of parents, we came up with sponsor sheets for platinum and bronze sponsors and banners out in the outfield from Colonial Coating and Vazzy's.
"Everyone went out and pounded the pavement, visited all the local busineses in Trumbull and most donated money to this great cause.
"It was difficult letting the sponsors know just what a big deal this is. They would nod their heads and then when they found out that the winner goes to the World Series in Tennessee, the eyebrows were raised quite a bit."
The eight teams competing in the regional met for the first time at Thursday night's banquet, held at Vazzy's Four Seasons.
D'Agostino said, "There were 250 people there and besides the great food, we had two guest speakers.
"Pete Tucci (from Norwalk) told some great stories about playing in the Major Leagues, first with Toronto and then San Diego.
Chris Gallo, who wrote the book A Miracle in Williamsport, told about that journey for the Trumbull Little League team and the kids were tuned in.
"Shirley Nemchek solely took on the task of putting together the souvenir program. She spent many late nights up designing, making last minute additions and coordinating on art work.
"My wife Lisa D'Agostino was in charge of sending information packets out to all the teams. There were twenty-two pages helping teams find out where to eat, where to stay and where to buy medical supplies."
Preparations so far have gone off without a hitch, but that doesn't mean it was easy.
"It started in January, we only had six months to put this together," D'Agostino said.
"To get the field up to snuff, we turned to Tarantino Landscaping and they've done a great job with an all new stone dust infield just for these games. The field has never looked better.
"When running a tourney, you don't automatically think of things: who has the American flag; the key to the lights, making sure about the scoreboard, the press box and having scorekeepers. It could have been overwhelming without each and everyone of our volunteers.
"Vazzy's Four Seasons was our one and only platinum sponsor. They will have a food truck here helping us out every day. They are also giving water and Gatorade to each dugout for every game.
"Johnny Vazzano and Vazzy's Four Season's have been a major blessing for us."
Trumbull will play Plymouth, Mass. in the final game of today's four-game set at 7:30.
D'Agostino will stand proudly off to the side — but wait — "I got a call two months ago that my nephew Nick is getting married tonight (Friday) in Long Island and we wouldn't miss that," D'Agostino said.
"Im excited to be at the wedding, but I'm also going to have an earpiece in and a cord running under my suit so I can check in on HAN Radio to find out how we are doing.
"I've known these players since they were nine years old. Everyone helping out at the regionals wants to step up for them and put on a good show for Trumbull, Connecticut."