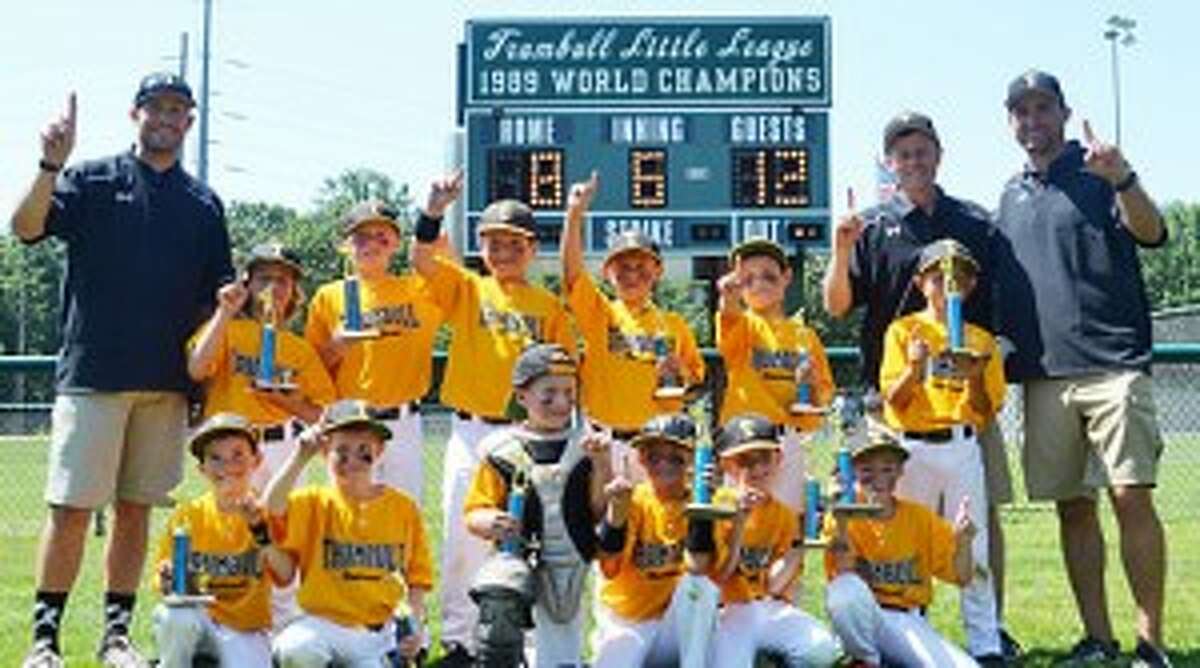 The Trumbull U-8 National All-Stars won the Trumbull Invitational on Saturday, July 25.
Team members (front row l-r) are: Nolan Carbone, Jason Orlick, Finn Sommer, Jack Buck, Colin Natlo and Sean Haight; (second row) manager Al Carbone, Ben Parente, Jack Shannon, Nash Daly, Garrett Wood, Vinny Lombardo, James Rowe, coach T.R. Rowe and coach David Buck.
Trumbull defeated Fairfield Black, 12-8, in the championship game.
The Trumbull Nationals, who were seeded fourth in the playoffs, earned a spot in the championship game after defeating Monroe, 8-1, in the quarterfinals, and top-seeded Fairfield Red, 17-16, in the semifinals.
 They finished with a 5-2-1 record in the eight-game tournament, which was played at Unity Park.