This is a carousel. Use Next and Previous buttons to navigate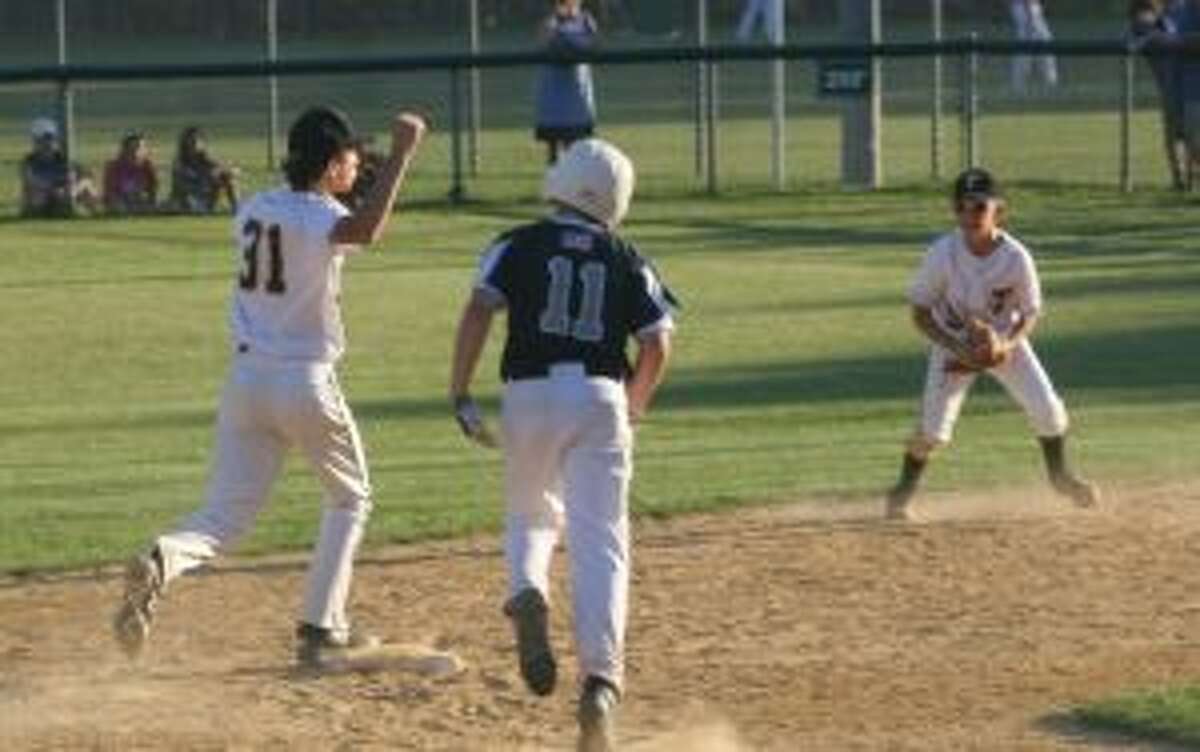 It was the type of game-ender that had victorious Trumbull National players smiling from ear to ear; and left the rallying Westport All-Stars with slumping shoulders.
"I saw it coming and I knew if I missed it and the ball went through they would win," Trumbull second baseman Jackson DePino said after he speared a line drive with the tying run on second and turned it into a double play to close out a 4-3 victory in the opening game of the double elimination round of the District 2 Little League tournament at Unity Park on Monday night.