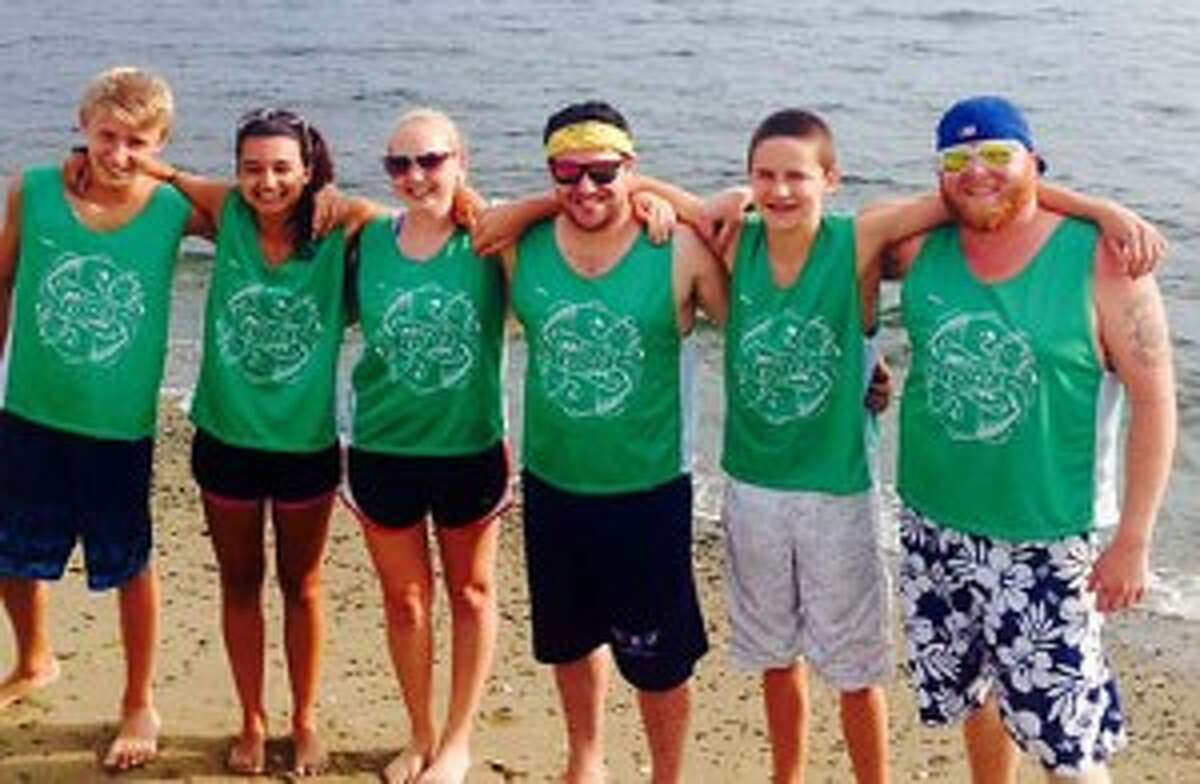 Trumbull Pisces successfully completed the SWIM Across the Sound on Saturday, July 25.
This was the team's third consecutive participation in the swim to benefit St. Vincent's. The team raised just over $7,000.
Team members (left to right) are:Alex Jozwa, Victoria Batchelor, Colleen Carroll, Chris Fracker, Bowen Redgate and team captain and head coach Bill Strickland.