This is a carousel. Use Next and Previous buttons to navigate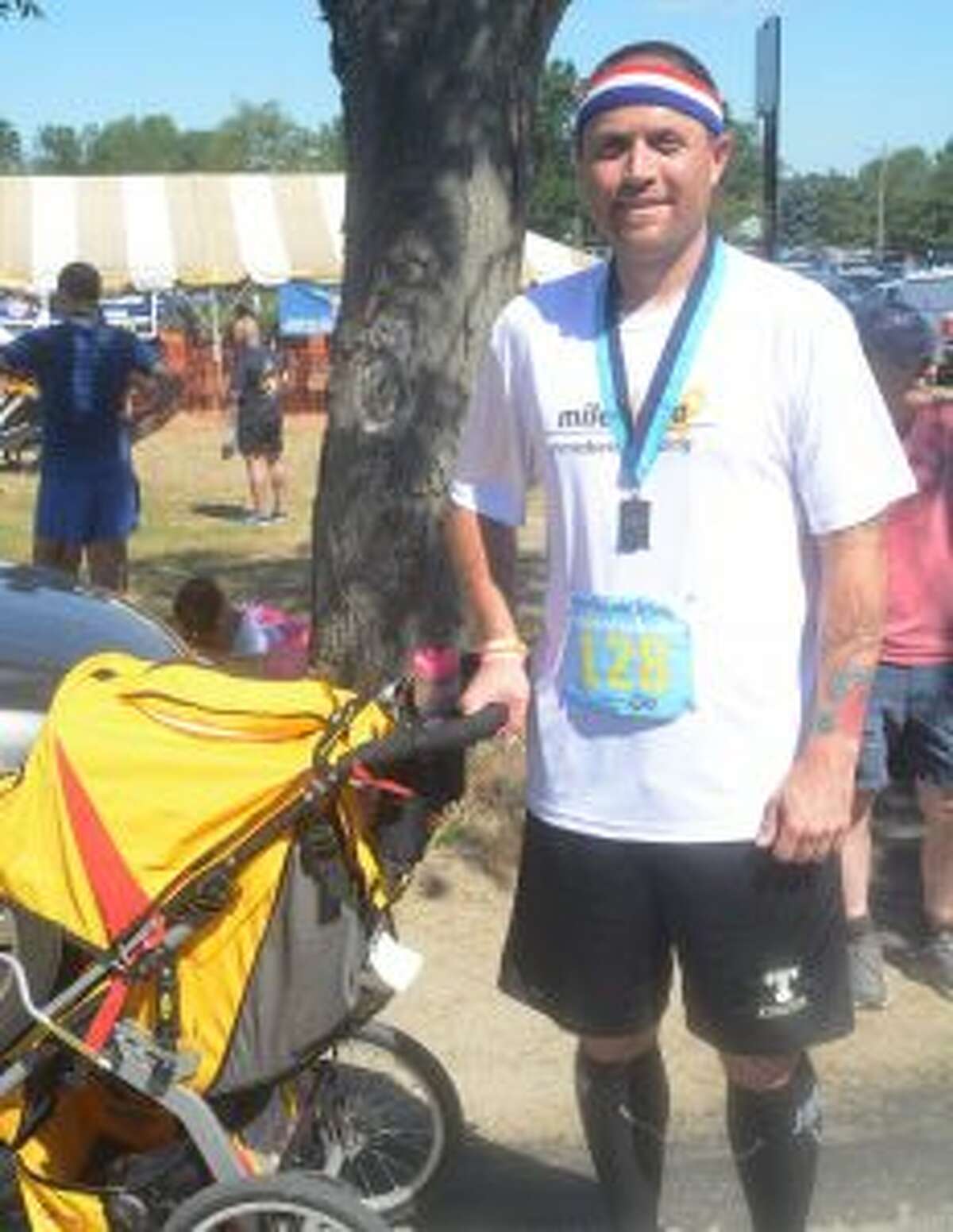 As Trumbull's Jim McCaffrey pushed his 5-year-old son James in a stroller along the Faxon Law Fairfield Road Races Half Marathon course on Sunday, the Walk The Moon song "Shut Up And Dance With Me," could be heard coming from one of the yards.
"My son started singing and it was great. It added momentum the whole way," McCaffrey, 36, said. This was a song his daughter Mia used to dance to, and McCaffrey and his son were taking part in the race in her memory; Mia passed away because of cancer this past March, at the age of 6.