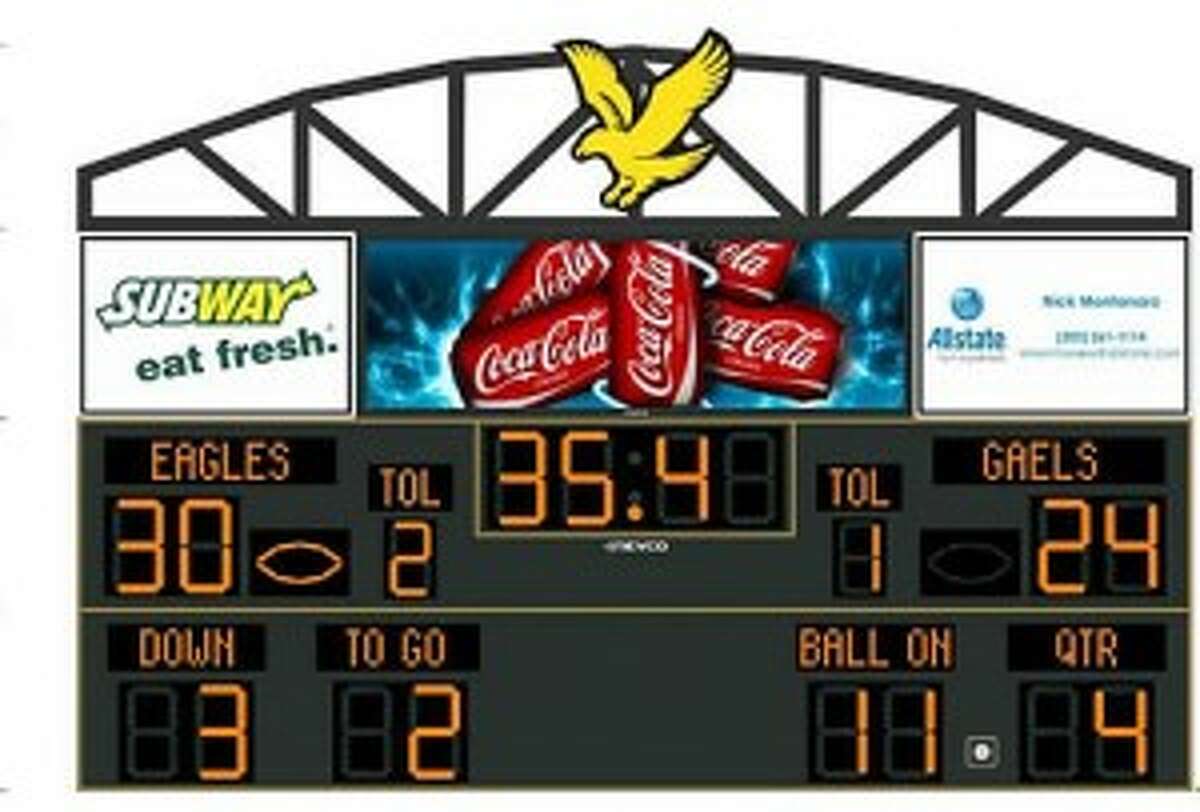 The dream of turning Trumbull High's McDougall Stadium into more of a destination stop for Eagle fans is one step closer to becoming a reality, as the Trumbull Touchdown Club is hoping to unveil its new virtual scoreboard this fall.
"When I started last year, the TD Club met with me and said they had been saving for a new scoreboard," Trumbull High Athletic Director Mike King said.  "We collectively decided to kick it up a notch and go with the video scoreboard."
The 4x12 video display provides an opportunity to show starting lineups, pictures on senior day, any still shots. It also can be utilized for running advertisements.
"It also has an automation feature that when run quickly simulates action, whether it be football, soccer, track or lacrosse. Anything you want," said Jeff Alterman, a vice president with the TD Club.
"There is room for six stand-alone ads and we have three slots filled and are looking for three more sponsors."
Nick Montanaro All-State, the sponsor of the former scoreboard, is returning. Matt Nuzie Real Estate and Trumbull AYSO/Ole are the newest sponsors.
"The ads are $2,000 per year for a five-year commitment," Alterman said. "If someone pays up front, we'll add a sixth year of advertising for free.
"Ads running on the video are still in being worked out. There will also be bundled packages with field signs going forward."
King said: "I'm very excited. It's not a matter of if; it's a matter of when. We're very close, thanks to the hard work of a lot of different groups."
For more information, contact administrator@trumbullfootball.com.