This is a carousel. Use Next and Previous buttons to navigate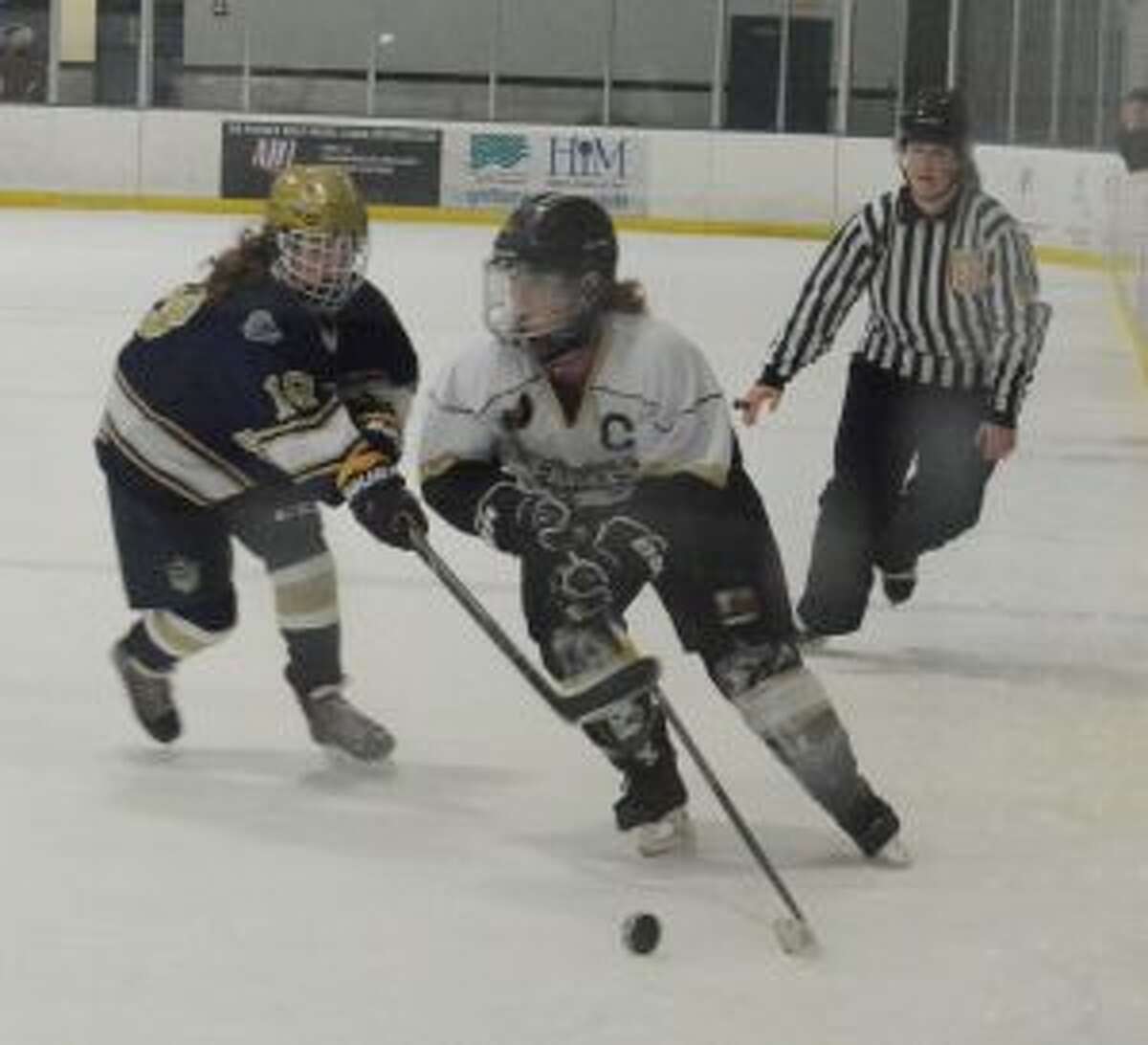 The Trumbull-St Joseph team hung close for a two periods before falling 7-2 to Notre Dame-Fairfield at The Rinks at Shelton on Friday.
Erin Owens, who scored twice, helped pull the Eagles within 4-2 with a power play goal just 25 seconds into the third period.