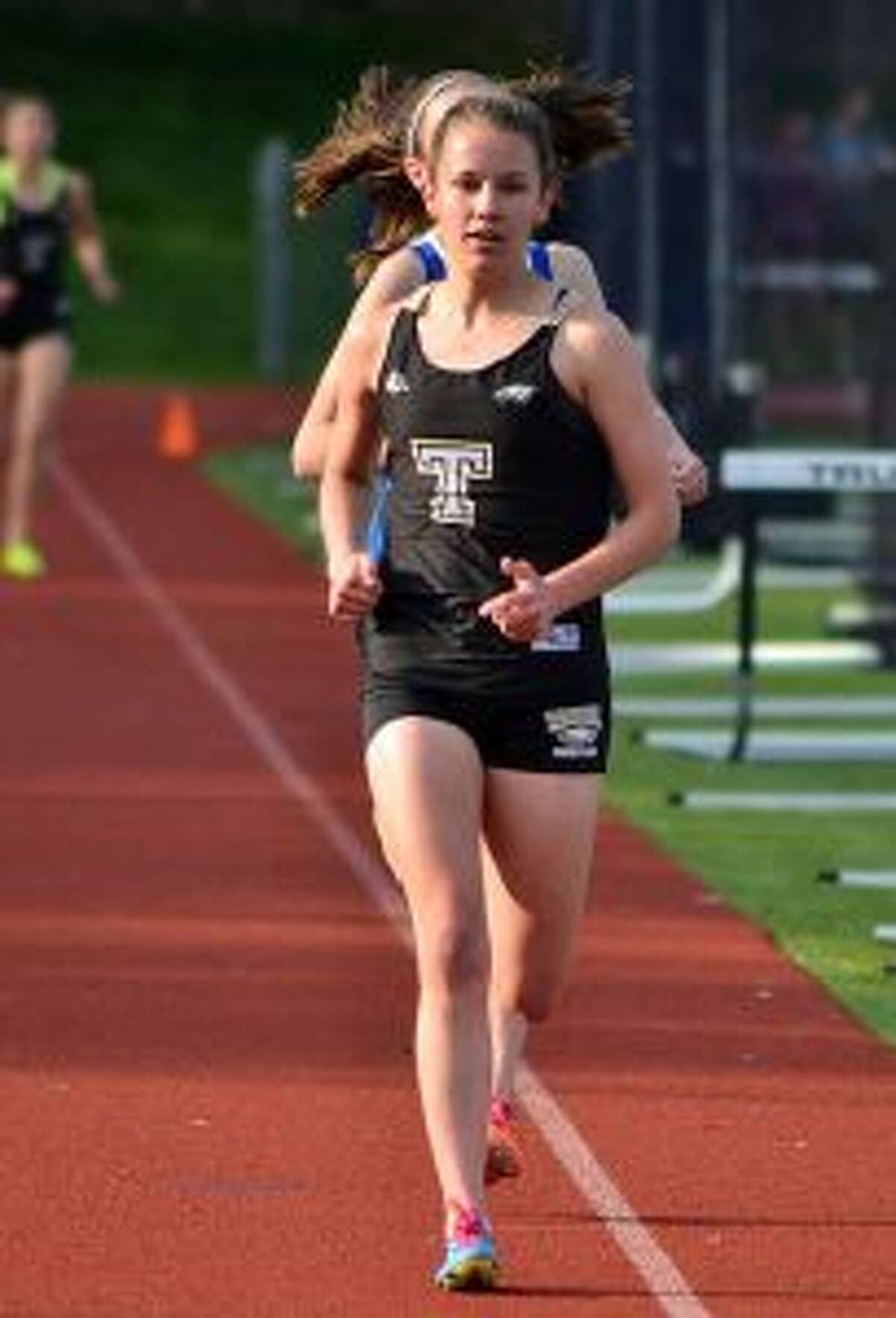 The Trumbull High boys and girls track teams won their fourth meet in a row with a victory over Fairfield Ludlowe at McDougall Stadium on Tuesday. The boys won, 104-46. The girls won, 88-57.
The boys had some exciting races, including junior Charlie Taubl's strong showing in the 1600.
Taubl went back and forth with Ludlowe's Joey Ambury only to take the lead in the final 200 meters. Taubl held the lead straight to the finish line in a time of 4;50.9, winning by two seconds.
Tyler Gleen had a solid performance in the 400, taking first in a time of 49.5
Second-place went to Ian Bartlett of Ludlowe in a time of 51.4. Bartlett came back with a time of 2:03 to take the 800, outpacing Gleen who finished second in 2:04.3.
Excitement continued in the first heat of  the 4x400 when one of the boys lost his shoe during the baton pass but went on to run and lap a few runners along the way.
The second heat brought Gleen and Bartlett back for their final competition. Both runners ran the last leg of the 400, with Gleen edging Bartlett to bring his team to victory.
The Eagles also had solid performances in the field events, with Jack Jones taking first in three events: the high jump, long jump and triple jump.
Andrew Bont was first in the javelin, Thank Dao won the 100, Jake Klein was first in the 300 hurdles, Mick McLeod best in the 100 hurdles and Robert Allen captured first in the discus. Michael Collins was first in the pole vault
On the girls side, Haley Mocker ran a strong 200, finishing first in a time of 26.6, with teammate Gessica Scaccia not far behind placing second in 27.8.
Kate Romanchick had two strong wins, out pacing Ludlowe's Keegan Simonson in a personal-best time of 5:16 in the 1600.
She also had a solid showing in the 800, once again facing off against Simonson. Romanchick got boxed in a little at the start of the race, but took the lead before the 400 mark and held it strong to the finish first in a time of 2:23.2.
Simonson finishing second at 2:25 and her teammate Alyssa Kraus third in 2:25.9.
Trumbull's Nicole Baker was first in the discus. Jamie Maresca won the shot put.