This is a carousel. Use Next and Previous buttons to navigate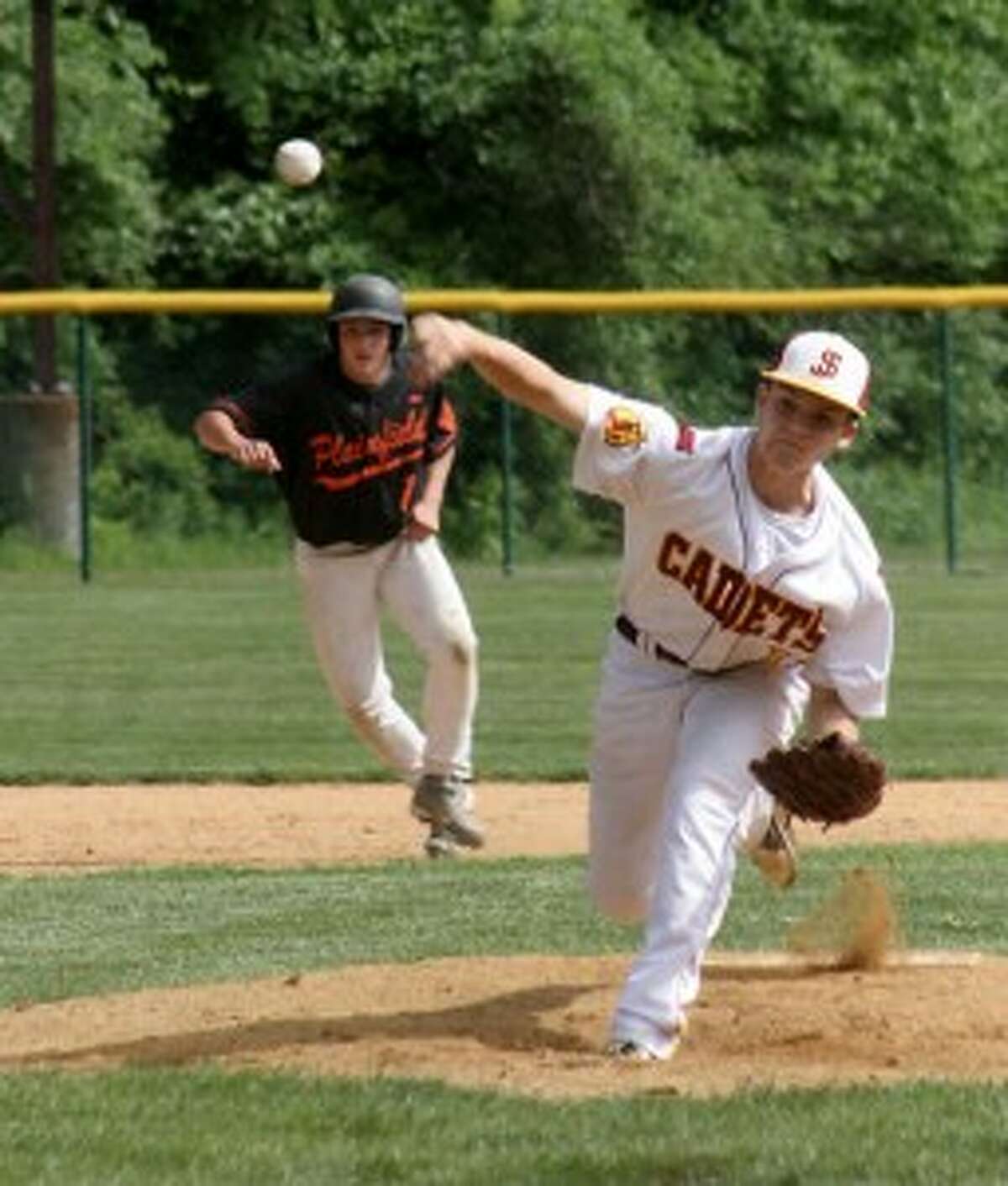 It was case of a seasoned veteran in Matt Laveneziana and an up-and-coming standout in Mike D'Agostino combining their talents to lead the St. Joseph High baseball team to a 2-0 victory over Plainfield High in a Class M state quarterfinal game in Trumbull on Friday.
With the victory, coach Jim Chaves' 19th-seeded Cadets punched their ticket to their fourth straight semifinal. St. Joseph (14-9) will play No. 2 Montville High (21-2) on Tuesday afternoon at 3:30 at Dodd Stadium in Norwich.