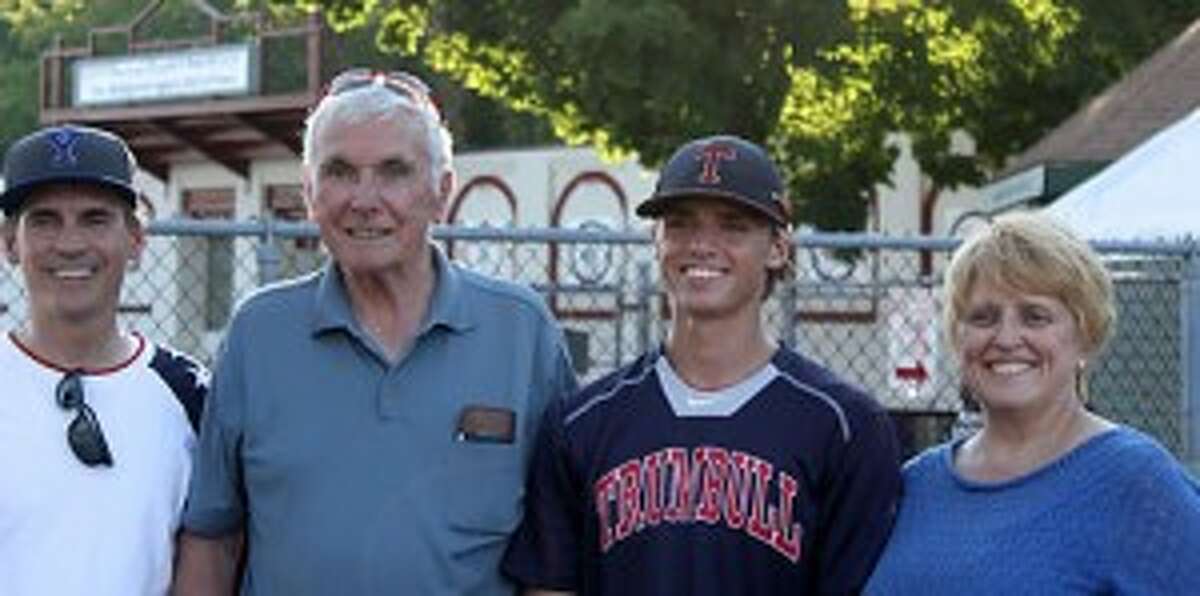 Simon Whiteman of Trumbull was recognized as a National American Legion Scholarship winner at the opening game of the state championship series at Palmer Field in Middletown on July 31.
The scholarship is sponsored by Diamond Baseball. From a memo he received from Larry Price, Chairman of National Baseball subcommittee, "Annually, the American Legion awards scholarships of $500 or more to deserving and qualified players. The Department (State) Baseball committee is responsible for forwarding the application of who demonstrates outstanding leadership, citizenship, character, scholarship, and financial need."
Whiteman, who will attend Yale University, is a Fairfield Prep graduate.
He is now eligible to be selected for this year's All Academic team (named at American Legion World Series in Shelby, NC).
A player from each of the eight regions will receive an additional $2,500 scholarship. A ninth player will be selected as the most outstanding member of the All Academic team and will be awarded an additional $5,000 scholarship.