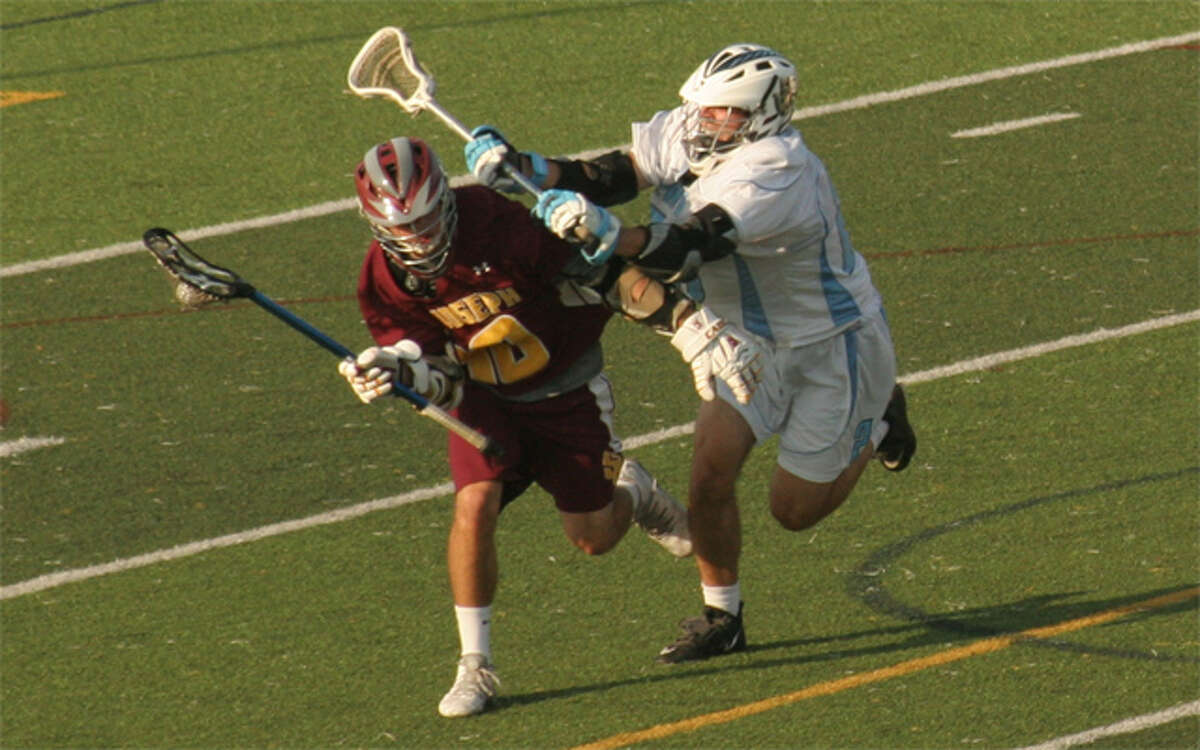 St. Joseph boys lacrosse have repeated as Connecticut lacrosse champions. There was little doubt on Saturday at Brien McMahon High School in Norwalk, where the Cadets never trailed on their way to a second-straight Class S boys lacrosse state title.
A slow first half led to a wild third quarter — a good kind of wild for St. Joseph.
• First half recap
The Cadets out-scored Weston, 5-3, in the 3rd quarter, opening up their lead to 10-4 before the final 12 minutes of the championship.