This is a carousel. Use Next and Previous buttons to navigate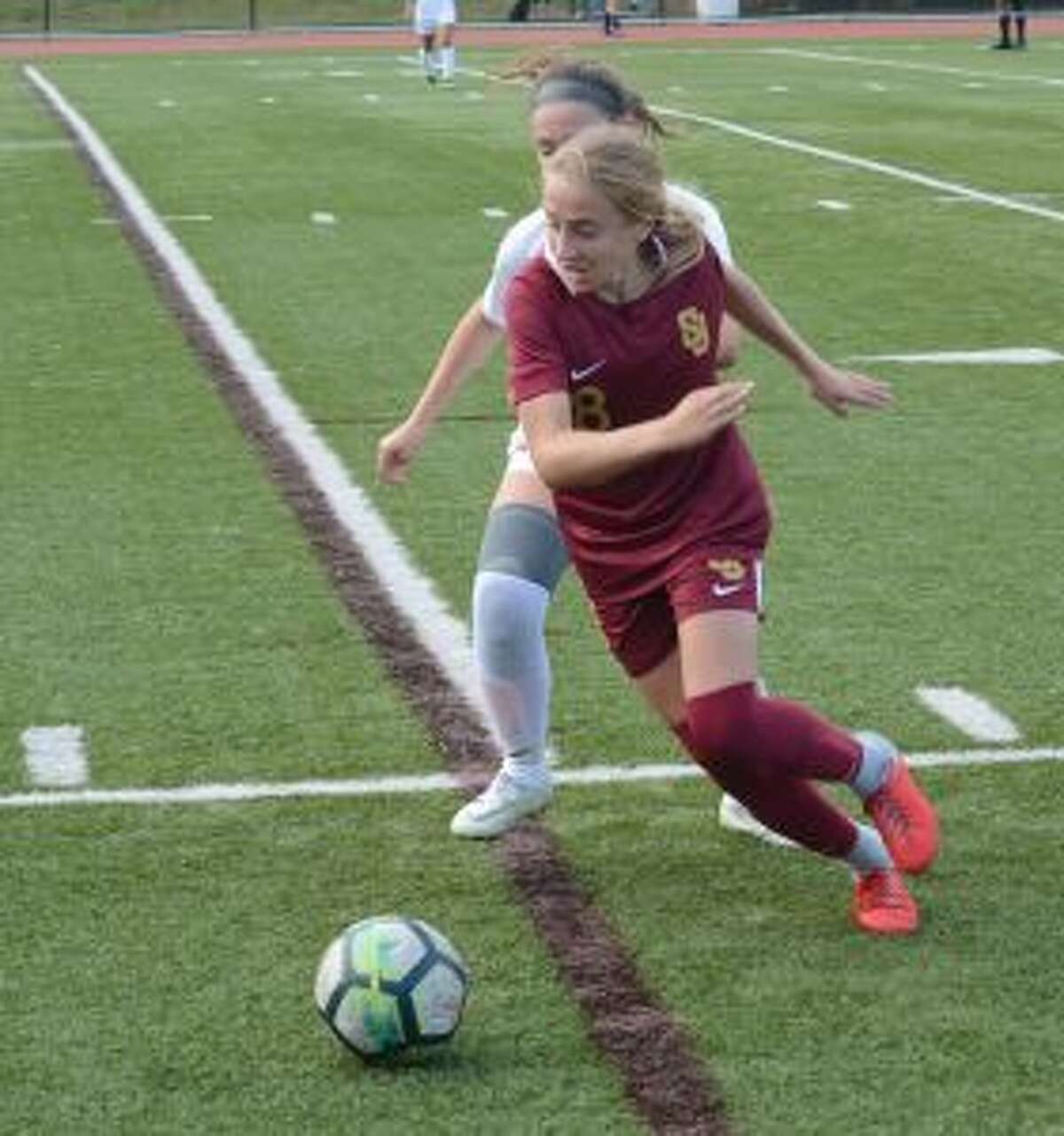 Well on their way to a commanding 6-0 triumph over visiting Westhill High of Stamford, members of the St Joseph girls soccer team got plenty of instruction from coach Jack Nogueria, who was looking to keep them sharp and improve their play.
"Let's win this in the air," Nogueira instructed as his team set up to defend a goal kick late in the second half…."Back up and get your shape here," he told his players with only about two minutes remaining.