This is a carousel. Use Next and Previous buttons to navigate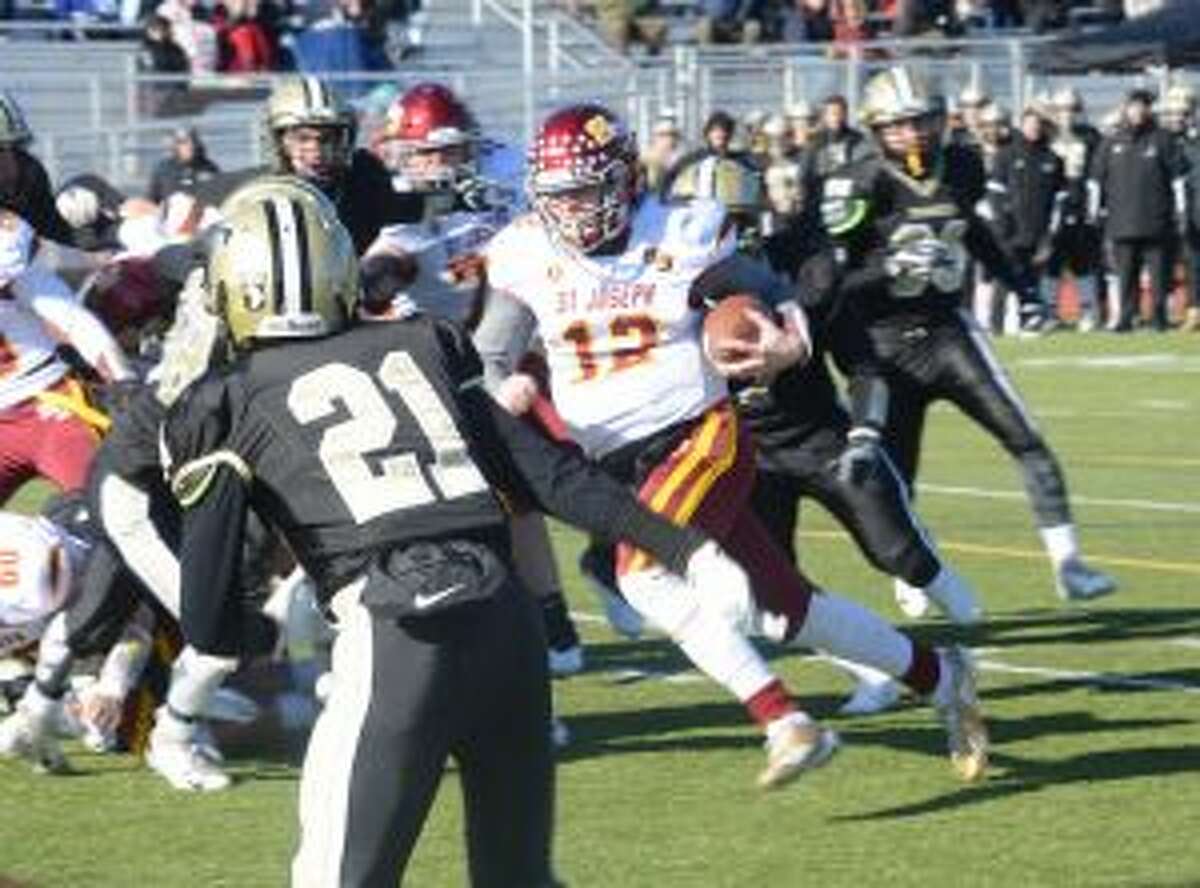 The St Joseph High football team pulled away in the second half to topple host Trumbull, 42-6, in the annual Thanksgiving Day game at frigid Jerry McDougall Stadium.
With the win, the Cadets improved to 9-1 and clinched the top seed in the Class M state playoffs which get underway on Tuesday. The Eagles finish the season at 5-5.