This is a carousel. Use Next and Previous buttons to navigate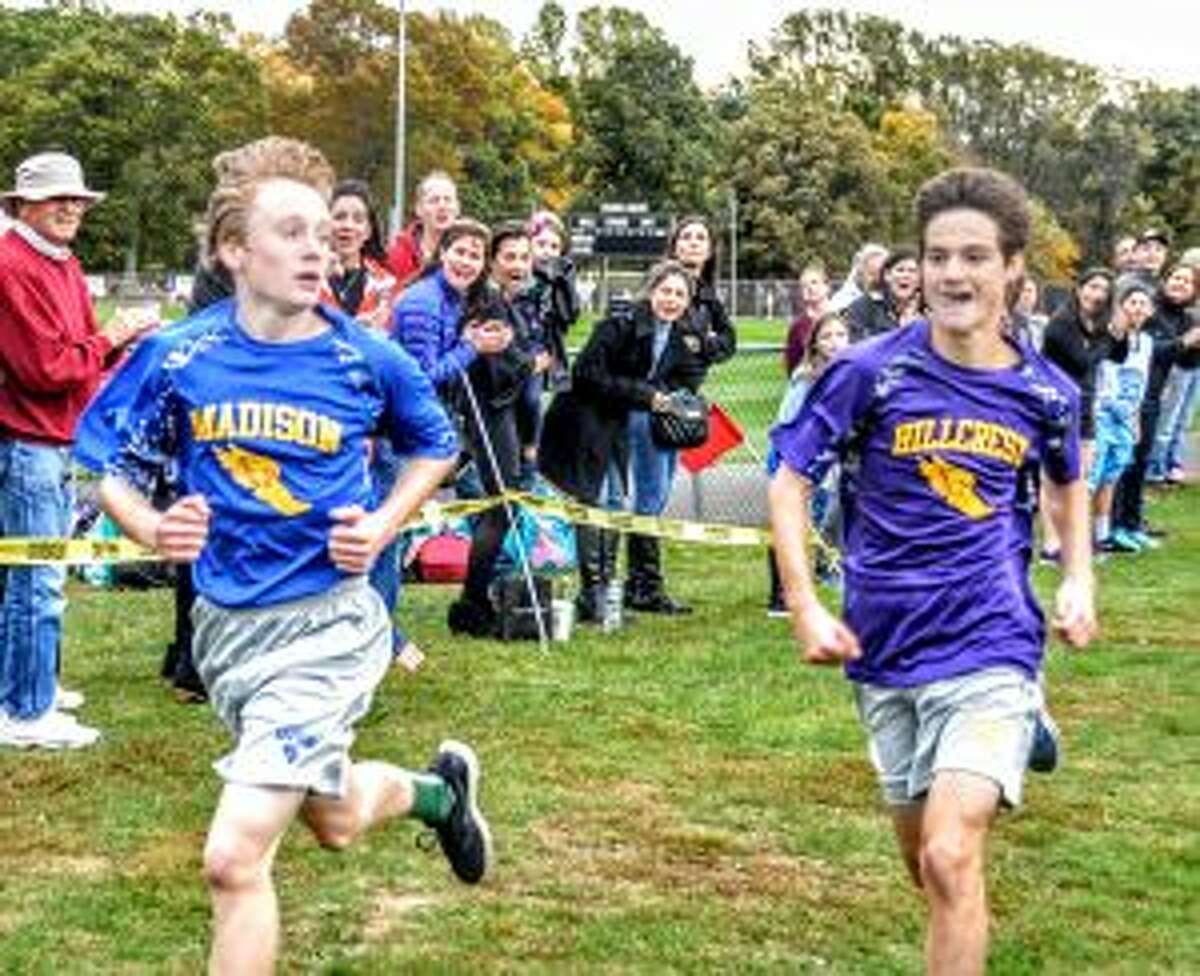 The Middle School cross country championship between Madison and Hillcrest took place last Thursday at Turnbull High School, with Madison eking out a close win.
Eighth-graders Will Eckert and Deal Wesley from Hillcrest finished side by side, with Eckert taking the win in the 1.8 miles race in an impressive 10:51.13. Wesley was right there at 10:51.35.