This is a carousel. Use Next and Previous buttons to navigate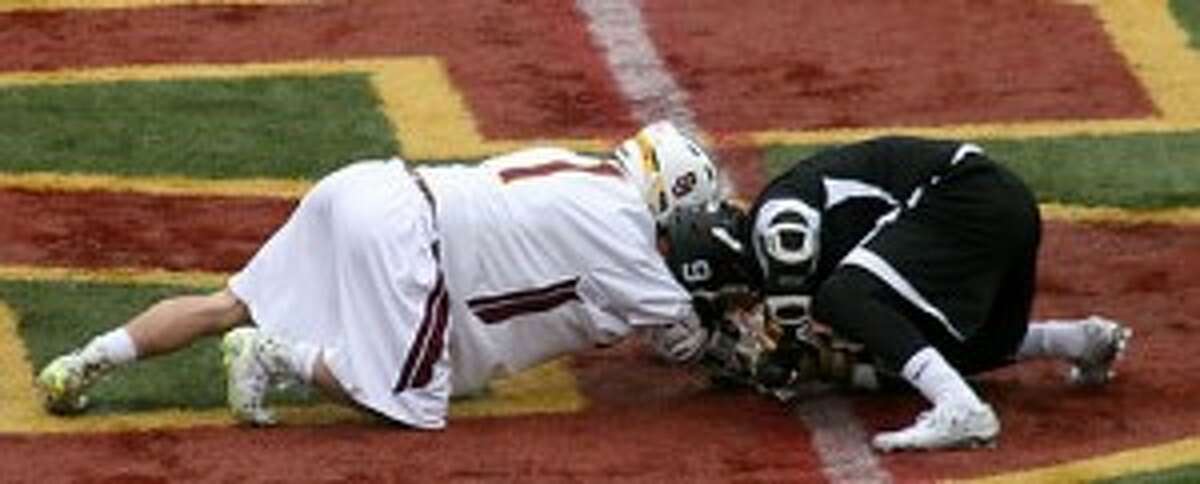 The Trumbull High boys lacrosse team defeated St. Joseph, 10-9, and coach Jim Kammerman's Eagles ran off the field at the Dalling Sports Complex on Thursday like they had just stolen the Crown Jewels.
In fact, they earned every second of the euphoria that followed Danny Hoffman's decisive goal that came with only 45 seconds remaining.