This is a carousel. Use Next and Previous buttons to navigate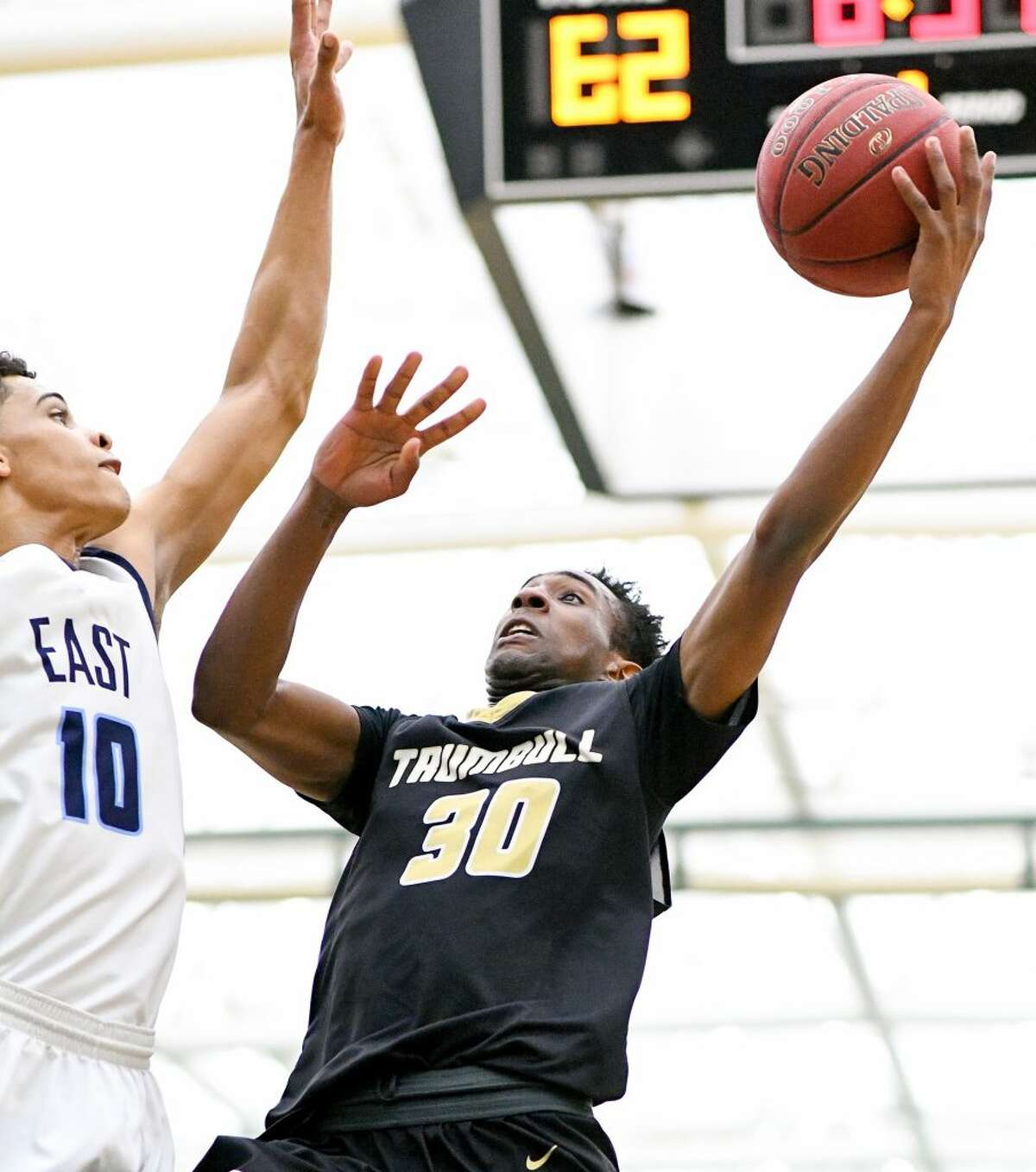 NEW HAVEN — Trumbull High's Chris Brown grabbed a defensive rebound and went end-to-end of the court for a layup in traffic, and East Catholic coach Luke Reilly called for timeout with his top-seeded club trailing 14-9 six minutes into their Division I state semifinal game with No. 5 Trumbull at the Floyd Little Athletic Center on Wednesday night.
"They jumped into a 1-2-2 press and got the momentum right there," Trumbull coach Buddy Bray said after East Catholic's 86-58 victory. "They got momentum. We tried to push the ball more than we should have and that opened the game up for them.