This is a carousel. Use Next and Previous buttons to navigate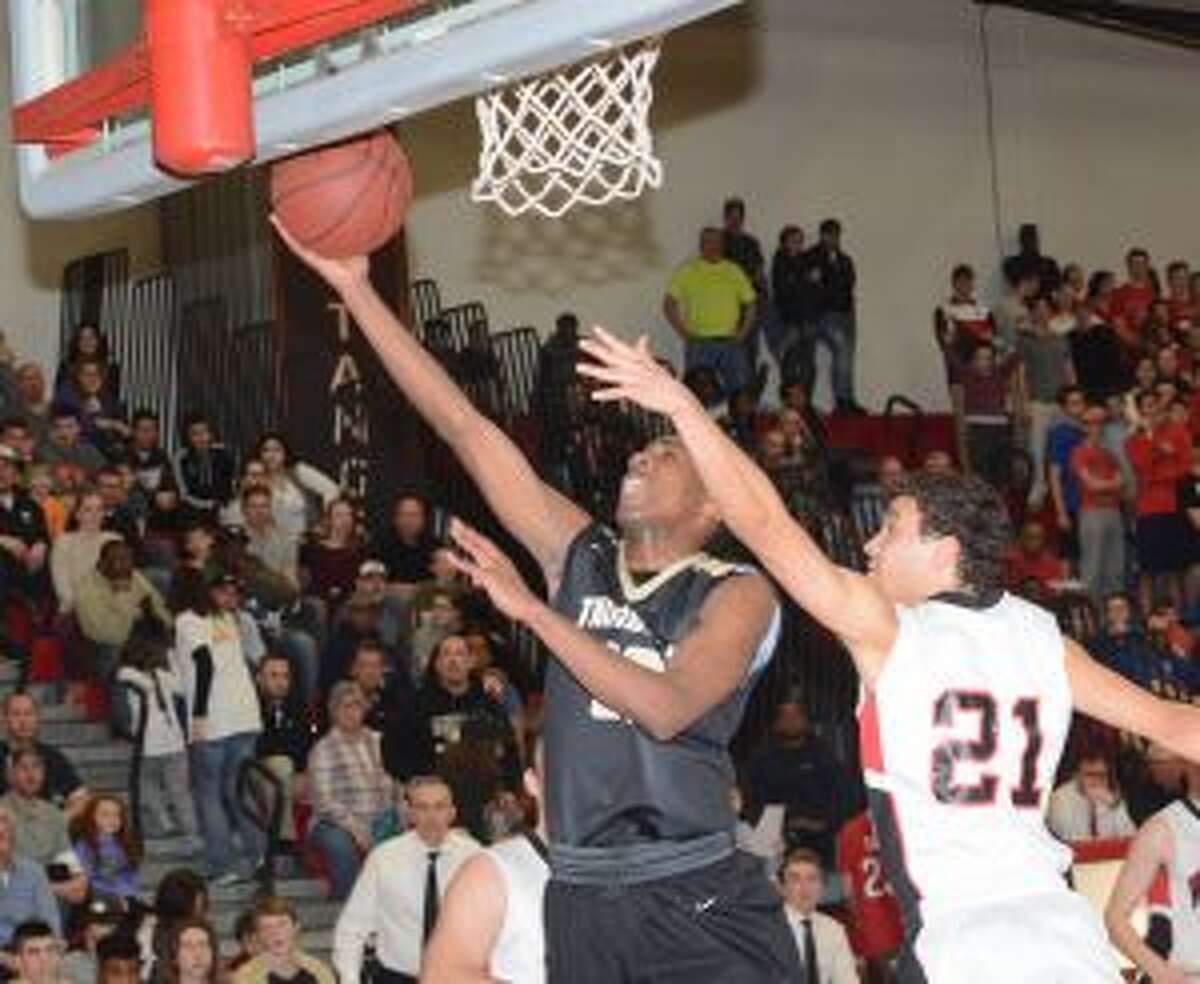 Trumbull High's boys basketball team overcame a tough sequence of events that saw host Fairfield Warde take its only lead late in the fourth quarter and rallied back to defeat the Mustangs 65-58 in the FCIAC tournament quarterfinals on Saturday.
The Eagles' Timmond Williams led the way with 29 points, including a clutch 11-for-12 performance from the free throw line — within that total was a perfect 6-for-6 effort from the charity stripe in the final period.