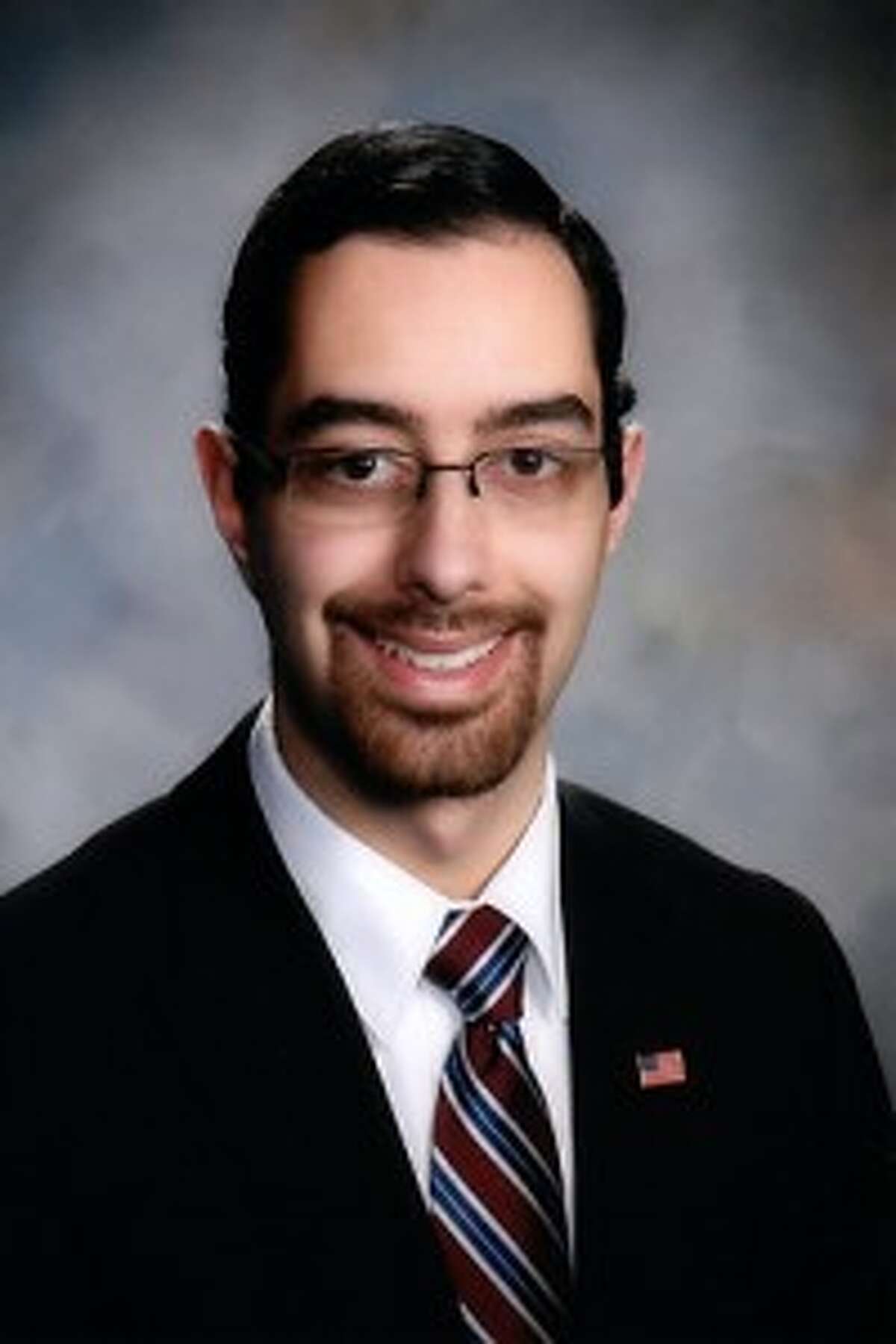 Kevin Joseph Sutherland, 24, of Trumbull and Washington D.C., son of Douglas and Theresa Bevacqua Sutherland, was tragically killed on Saturday, July 4, 2015 in Washington D.C.
Born on April 8, 1991 in Bridgeport, he was a member of the graduating Class of 2009 at Trumbull High School.
He moved from being a Trumbull High Eagle to an American University Eagle earning his bachelor's degree in political science and communications in 2013. He was highly respected by University faculty, administration and his peers as an outstanding student leader. He was elected to two terms as secretary of Student Government and touched the community so deeply that the University flags were flown at half-staff to honor his memory.
While in college, he relished the opportunity to work as an intern for Connecticut Congressman Jim Himes both in his campaign and congressional offices and also volunteered for the White House Office of Presidential Correspondence. Kevin was employed at New Blue Interactive in Washington as a digital strategist and was driven to use his talents in politics and technology to effect political change and improve our world.
Kevin was also passionate about photography, soccer, and music of all kinds especially country music. He was an avid fan of the New York Yankees — and the Washington Nationals, unless they were playing each other. As a skilled photographer Kevin loved capturing the beauty of Washington D.C. His photographs will be treasured by all as a demonstration of his creativity and a reminder of the city he loved.
Kevin inspired all those around him and brought joy and laughter to their lives. His love for life will live in the hearts of his family and many devoted friends. He will be missed deeply by all who knew him.
In addition to his loving parents Douglas and Theresa, Kevin is survived by two uncles, Michael Bevacqua and his wife Alberina of Stratford, and Joseph Sutherland of Raleigh, NC; his cousins, Steven Bevacqua of Lake Balboa, CA, Lisa Bevacqua and her wife Catherine Proto of Stratford and their children, Ryan and Owen. His memory will also be cherished by a great uncle, William Bevacqua, a great aunt, Antoinette DeCesare, as well as extended family and many dear friends.
He was predeceased by his grandparents, Joseph and Angeline Bevacqua and J. Gwyn and Myrtle Sutherland.
Funeral services were held on Monday July 13, 2015 at 9:30 a.m. in the Abriola Parkview Funeral Home, 419 White Plains Road, Trumbull, and at 10:30 a.m. in St. Jude Church, Monroe for a Mass of Christian Burial. Entombment followed in the St. Monica Mausoleum in Gate of Heaven Cemetery, Trumbull.
In lieu of flowers, memorial contributions may be made to Charcot-Marie-Tooth Association, PO Box 105, Glenolden, PA 19036 or online at cmtausa.org/url/kevin. Checks can also be made out to the Kevin Joseph Sutherland Memorial Fund that will be used to establish a legacy fund at American University and mailed to the Abriola Parkview Funeral Home, 419 White Plains Rd., Trumbull, CT 06611.
For more information or to leave an online condolence, visit us at www.abriola.com.