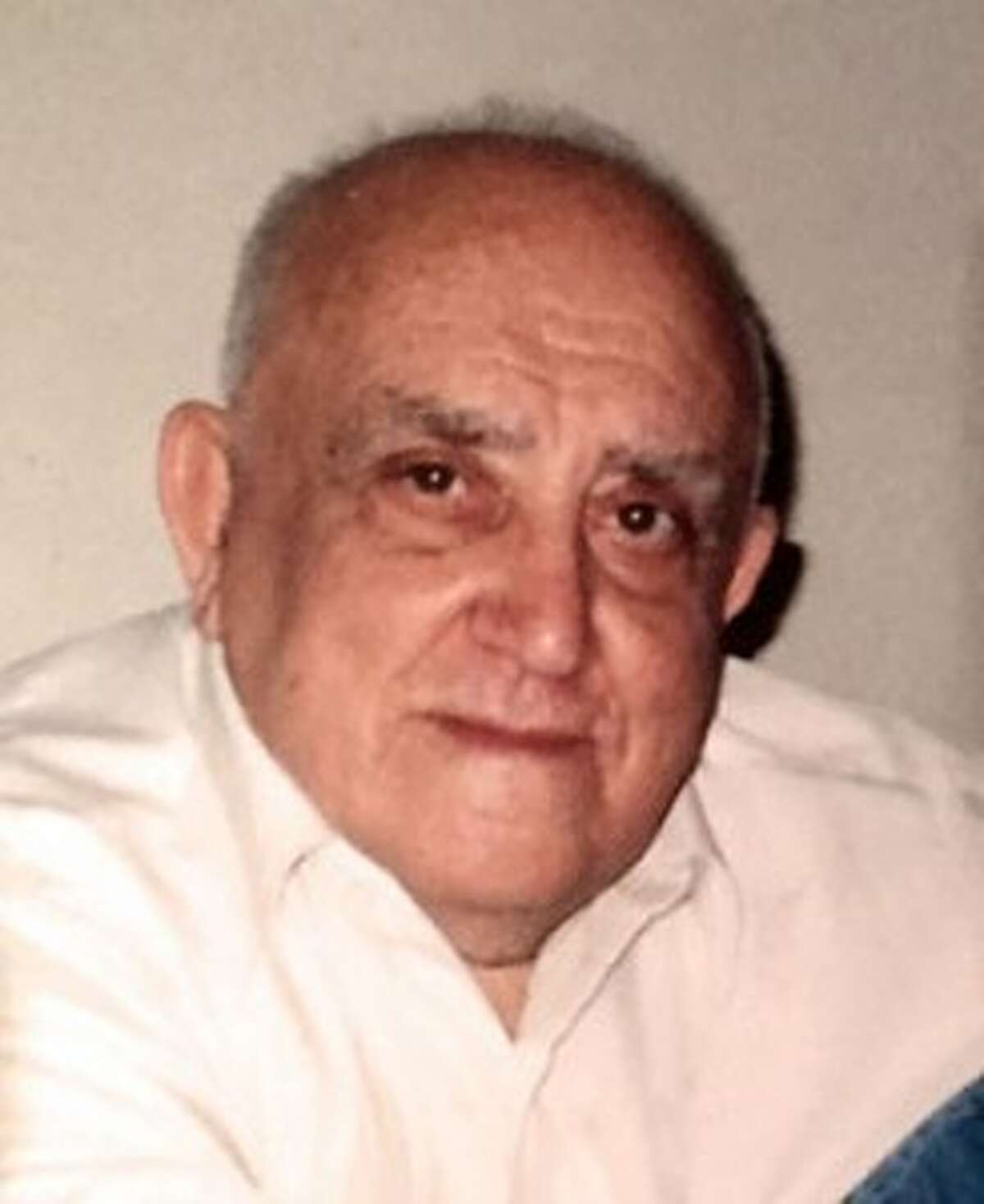 Frank L. Ragonese, age 100, of Trumbull and beloved husband to the late Nancy Cusello Ragonese, entered into eternal rest on Monday, September 7, 2015 in Greenwich Woods Health Care Center.
Born on July 7, 1915, he was the son of the late Luigi F. and Maria DeMoro Ragonese.
Frank served his country proudly as a Captain in the U.S. Army during World War II. After the war, Frank worked as an electrical engineer until his retirement.
He was a lifelong parishioner of St. Theresa Church in Trumbull as well. He was a loving son, brother, father, grandfather, and great grandfather who will be truly missed by all who knew him.
Frank is survived by his children, Joseph Ragonese and his wife Joan McLaughlin of Washington, D.C., Maria Ragonese of Trumbull, Joyce Volterra and her husband Fabio of Greenwich, and Thomas Ragonese and his wife Cheryl Finnegan of Trumbull; ten grandchildren, Danielle Valenzano and her husband Robert, Kayla Ragonese, Andrew Ragonese, Matthew Ragonese, Adriana Volterra, Kevin Ragonese, Dylan Ragonese, Giulia Volterra, Catherine Ragonese, and Dario Volterra; two great grandchildren Julia and Olivia Valenzano; a brother Joseph Ragonese and his wife Leona of CA; and a daughter-in-law Barbara Burlingame of VA as well as several nieces and nephews.
Frank was predeceased by his first wife, Carmella Granata; two children, Louis F. Ragonese and Elizabeth A. Duffy; and siblings, Dominick Ragonese, Clementina Purciello, John Ragonese, Marie Cartiglia, and Carmen Ragonese.
Funeral services will take place on Saturday, September 12, 2015 at 8 a.m. in the Abriola Parkview Funeral Home, 419 White Plains Road, Trumbull, and at 9 a.m. in St. Theresa Church, 5301 Main Street, Trumbull, CT for a Mass of Christian Burial. Interment will follow in St. Michael's Cemetery, Stratford. Relatives and friends may call on Friday, September 11, 2015 from 4-7 p.m.
In lieu of flowers, memorial contributions may be made to Greenwich Woods Health Care Center, 1165 King Street, Greenwich, CT 06831.
To leave an online condolence, visit us at www.abriola.com.