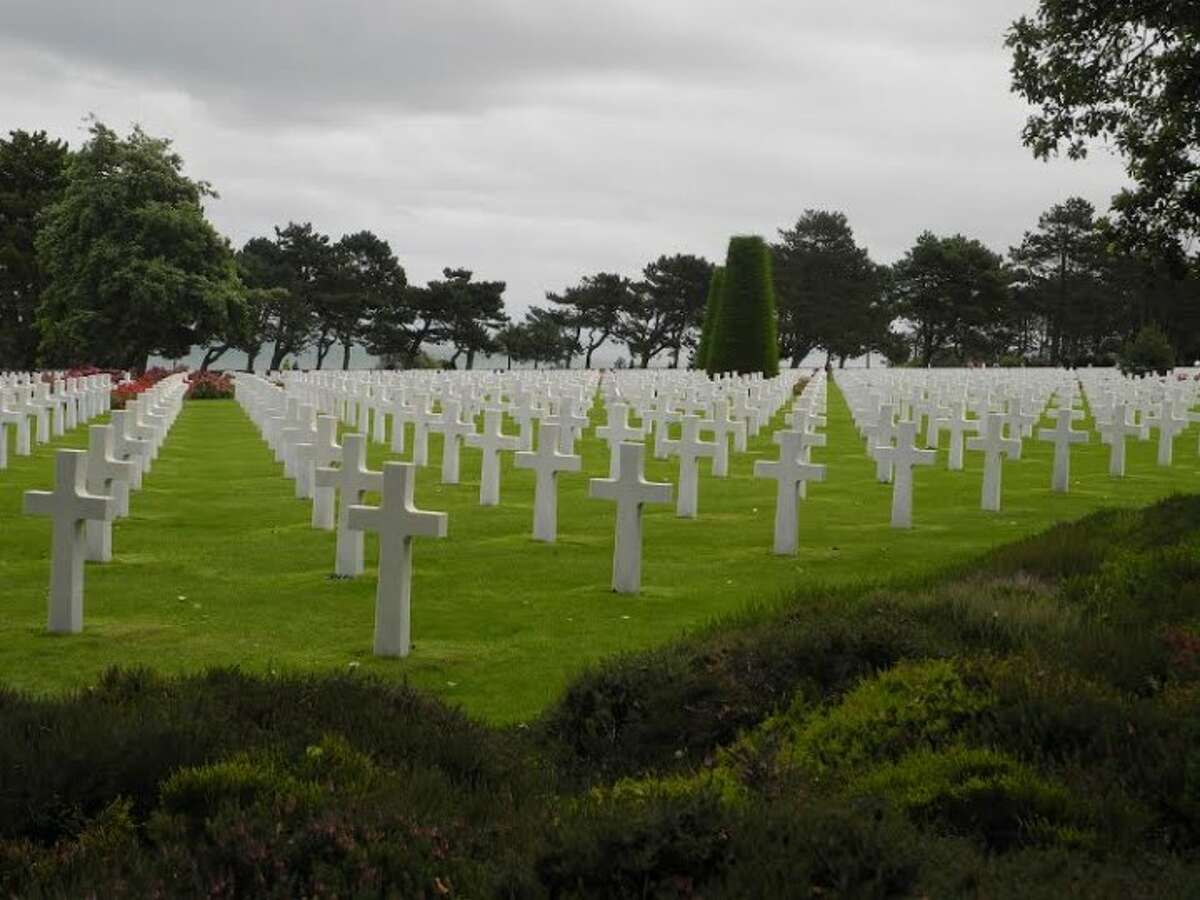 The exhausting, internal search for life's purpose — or meaning — is ceaselessly washed away, like the tide coming in and going out, only to be reconstructed into something different; something that was there before.
This essential guiding tool — most call it adding a new perspective — helps one navigate through the complex jungle of life, and it happens when there's a resistance to staticity; an emergence of thoughts and feelings that once provoked fear or were labeled warily as "unknown," but are now accepted as the incredible, circumambient truth. In reality, it was always there — an experience to be shared, curated, and carried throughout the rest of time.
Looking out over Omaha Beach this time three weeks ago, I couldn't help feeling ungrateful — that my daily approach to getting through this world, until this point, wasn't about being appreciative; it was about being mad, and anxious. That's why I'd utter toxically contradictive phrases like, "I'm just trying to survive" or "I can't wait for this day to end," to others when they asked how my day or week was going.
Now, I'm not trying to badmouth folks who use these replies to fill the gaps in conversation, and I'm certainly not trying to say the journey to France's northwest coastline reprogrammed me into an entirely accepting and warm person. Like the rest of America's working class, I still get angry from time to time, and I'll always be the one fresh with excitement for the coming weekend on Friday afternoons.
However, the trek out to Normandy, which was part of a 10-day Euro-trip that included stops in England as well as Belgium, did spark a reaction inside of me that I haven't been able to shake since leaving my footprint on those sandy beaches.
If I want to "survive" in this life, I can't look forward for days —  or time, for that matter — to end. Rather, it's important to accept each day for what it truly is — a chance to better myself; to see the world from someone else's perspective; and remember that how they feel about something is just as valuable as how I feel about it.
Of course, it's easier to say it than it is to actually do it. But then again, that's the continual challenge life puts in front of us — it's easier to live with the status quo than it is to deconstruct walls; to see behind them; and look out at the great, wide world and see everything it has to offer.
And, before putting this practice into motion, remember to be appreciative and grateful that this brilliantly malleable place we live in can be reinterpreted — over and over again.
Don't get too hung up on one thing, because soon enough it will be pulled back out to sea and its importance will be forgotten altogether; replaced by something different, a new idea or goal that pushes us in a direction we never thought of going until now.
And thankfully, we're ready to seize this opportunity of finding each other — to fulfill the purpose of life.
 To see more from Steve's journey, go stevecoulter.weebly.com.