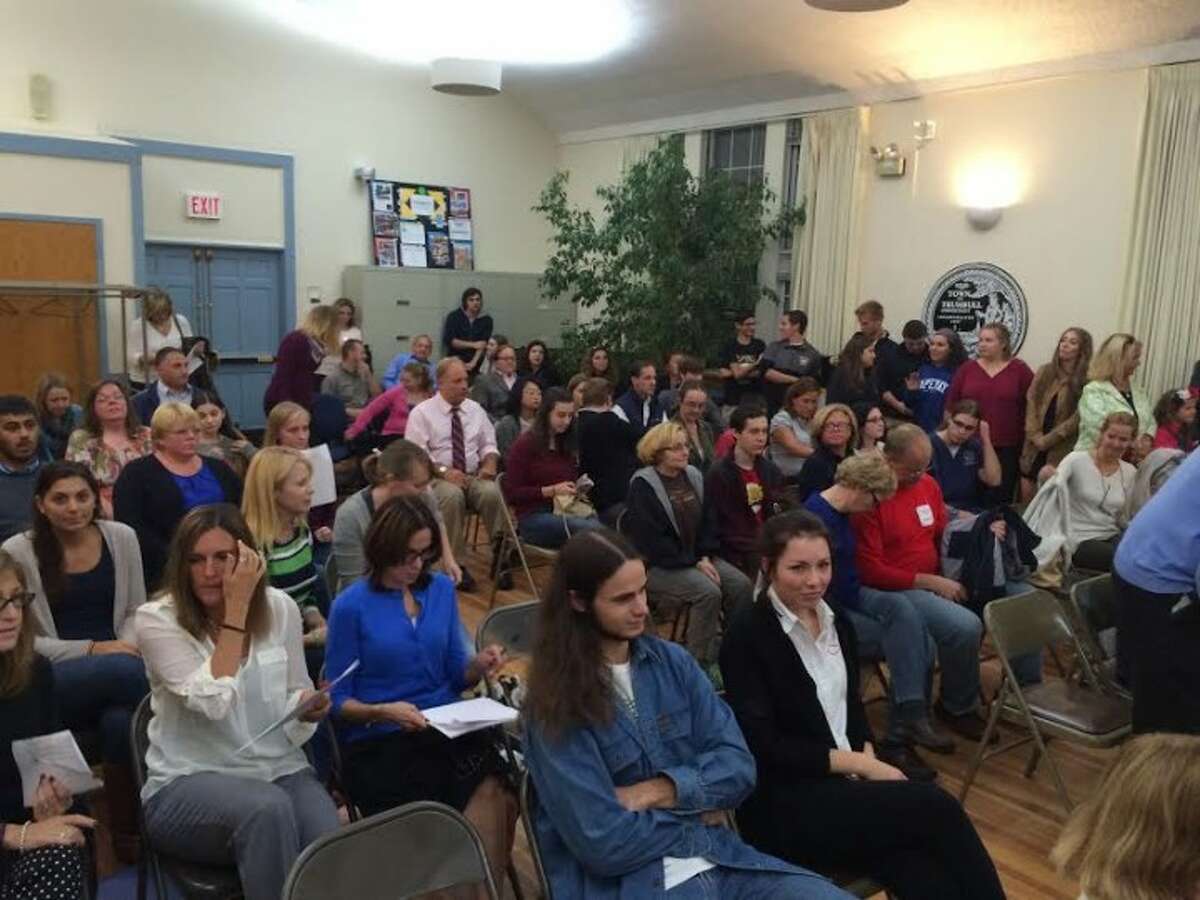 Back and forth the pendulum swings in the ongoing situation involving former Trumbull High School substitute teacher Joe Rodgers, the town's Board of Education, its public officials, and former and current THS students.
After Tuesday night's board meeting, where the board heard from nine public speakers and received six submitted letters in support of the sub who was let go on Aug. 30, organizers of a Facebook group "Stand With Mr. Rodgers" have begun to discuss what their next step is in the process.
"We're at a point where I think we've shown the Board of Education and the Town that we all think Mr. Rodgers was an asset for the town and its students," said Tom Cole, a THS alumni who graduated in 2014 and started the Facebook group. "The question on my mind is what next?"
In response to a statement released Tuesday night from First Selectman Tim Herbst, Cole said that the Facebook group and its 1,700-plus members did not rally around Rodgers for political reasons.
"The first selectman has accused this of being some sort of political movement, but as the sole admin of this page, I can assure you I've had no contact with any political body, and I promise you're not being used as a pawn," Cole wrote on the group's page Wednesday morning.
The first selectman told The Times Tuesday night that he believed Rodgers and his band of supporters were putting on "a political smear campaign."