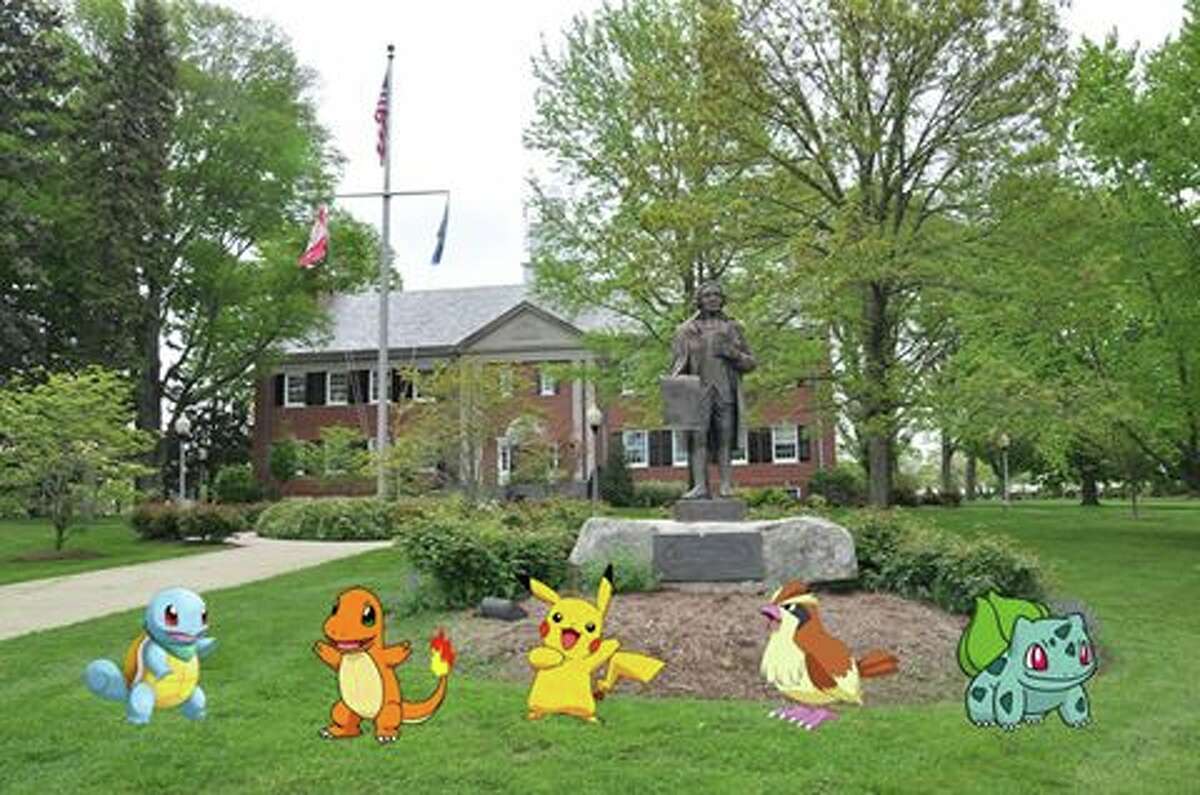 Beware of the extraordinarily popular smartphone game.
The summer's biggest social craze —Pokémon Go — has arrived in Trumbull, specifically at Town Hall where residents can be found tracking creatures from the famous 1990s anime show.
According to the Town of Trumbull's Facebook page, the Town Hall area is Pokémon hot spot.
"Pokémon trainers have been spotted at the two gyms and 16 Pokéstops in the area," the town posted Wednesday, July 13. "Have fun out there, and #CatchEmAll!
Pokémon Go is a smartphone game that allows participants "to catch" Pokemon using augmented reality.
How it works is the phone's camera captures the real world image — for example, Trumbull Town Hall — and overlays it with various Pokémon to capture.
Earlier this week, the game's creators celebrated as it broke several worldwide records, including the fastest mobile game to reach No. 1 for revenue on iOS and Android.
Compared to other popular social apps, Pokémon Go has more users than Tinder — a digital dating program — and its likely to overtake Twitter in the coming week.