This is a carousel. Use Next and Previous buttons to navigate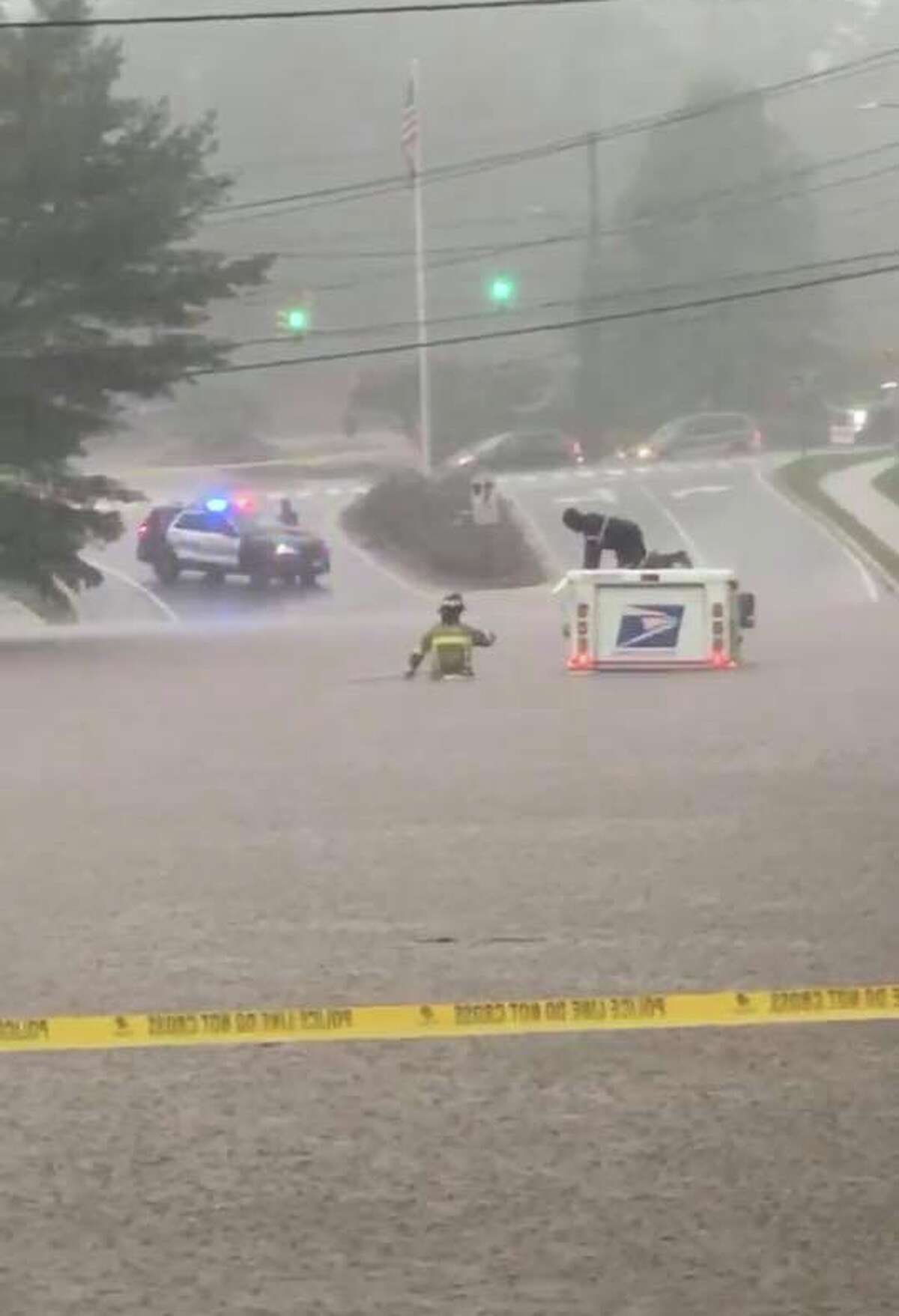 Submitted photos by Derek Sterling, Melissa Conti, Angela Bulkley Julie Miller and Trumbull Volunteer Fire Co. #1
In 43 years living in Trumbull, much of that as a volunteer firefighter, Long Hill Fire Chief Alex Rauso has never seen anything like Tuesday's flooding in town.
"From Madison Avenue to Trumbull Center, it started raining hard about 4 p.m., and then everything flooded," Rauso said.