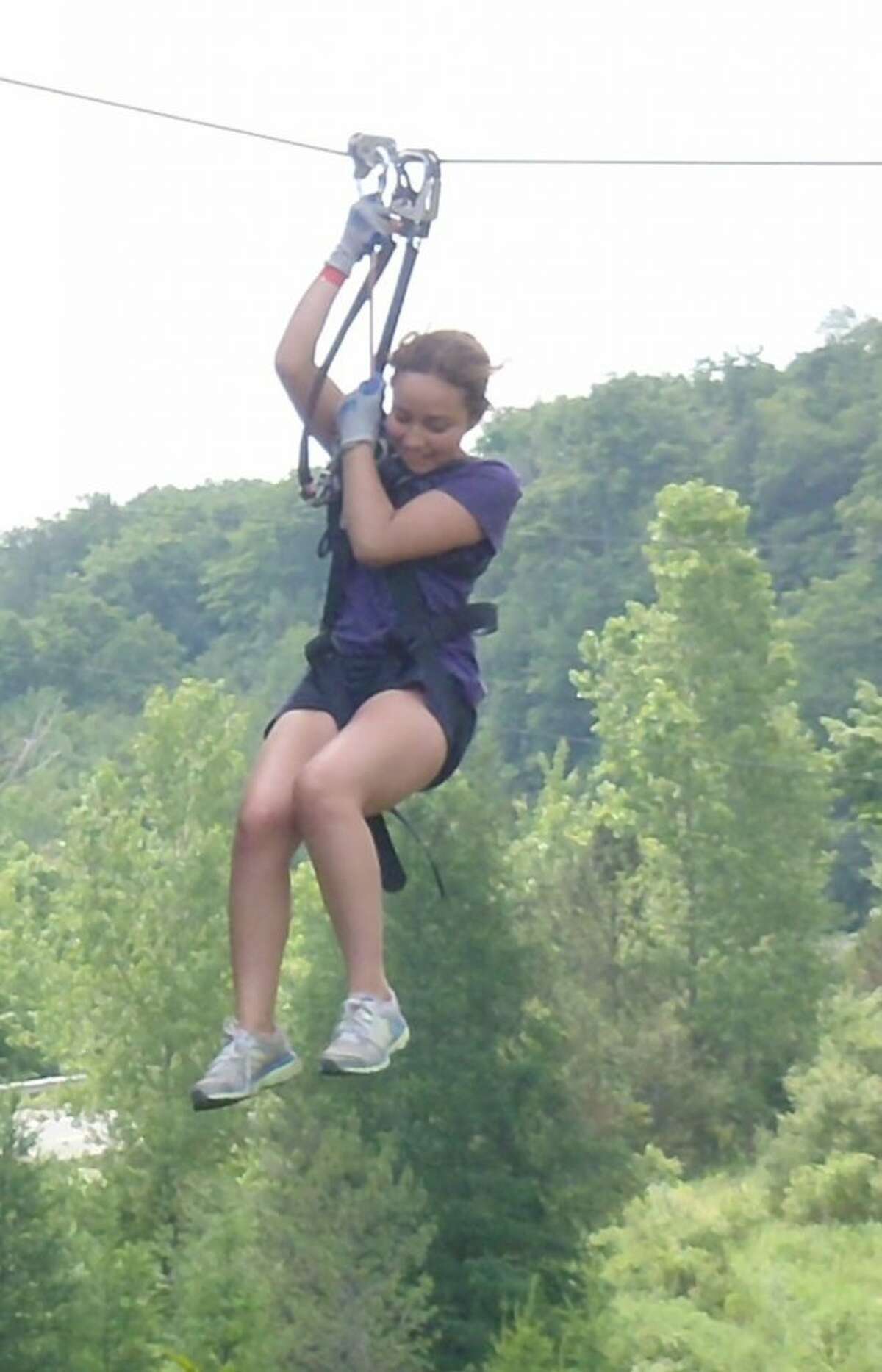 Placing youths in scary situations isn't something family therapists are known for doing. But for the last 20 years Robin Bieber has been doing just that with Trumbull teens.
"It was 20 years ago I had a group of kids who were sober for the first time, and they had no peers to hang out with because all their friends were still using," Bieber said. "So I put them together for some day trips, and it grew from there."
This summer Bieber will once again lead the town's Teen Adventure Group. The group, a joint project of the Mary J. Sherlach Counseling Center and the Parks & Recreation Department, is a leadership program that uses challenging outdoor activities to enhance resiliency, self-esteem, team building, and problem-solving, Bieber said.
"I want them to put themselves in challenging situations," Bieber said. "Teenagers love risks, and they like to do tjings that are exciting. So we put them in situations with controlled challenges so they can see what they can accomplish and then translate that accomplishment to other things like schoolwork and relationships."
Bieber herself experienced the feeling of overcoming fear in the first year of the program. The activities are designed to take participants out of their comfort zones and challenge them to achieve more than they thought possible. For Bieber, that was ziplining.
"That was terrifying to me because I'm afraid of heights," she said.
The Adventure Group will go on a series of day trips, roughly every other week, throughout the summer. Adventures include a zipline canopy tour and tree climbing, surfing, whitewater rafting, a paintball tournament and a snorkeling and kayak trip. The trips are open to youths entering sixth through 10th grade. The trip's costs are subsidized through the town and state grants, and need-based scholarships are available.
"The point of the program is that we want to give kids healthy activities," Bieber said. "I really feel like kids get to a certain age where they don't need daycare but they need some sort of physical acitivite. The key is to keep kids engaged by giving them opportunities to participate in activities with peers that are stimulating and fun during the summer school break."
Registration is available on the Trumbull Parks and Recreation website at recreation.trumbull-ct.gov. Additional information may be obtained from Bieber at (203) 452-5193 or (203) 452-5157. Funding to offset staffing and transportation costs is provided by The State Department of Education Youth Service Bureau Grant in order to substantially reduce program fees.