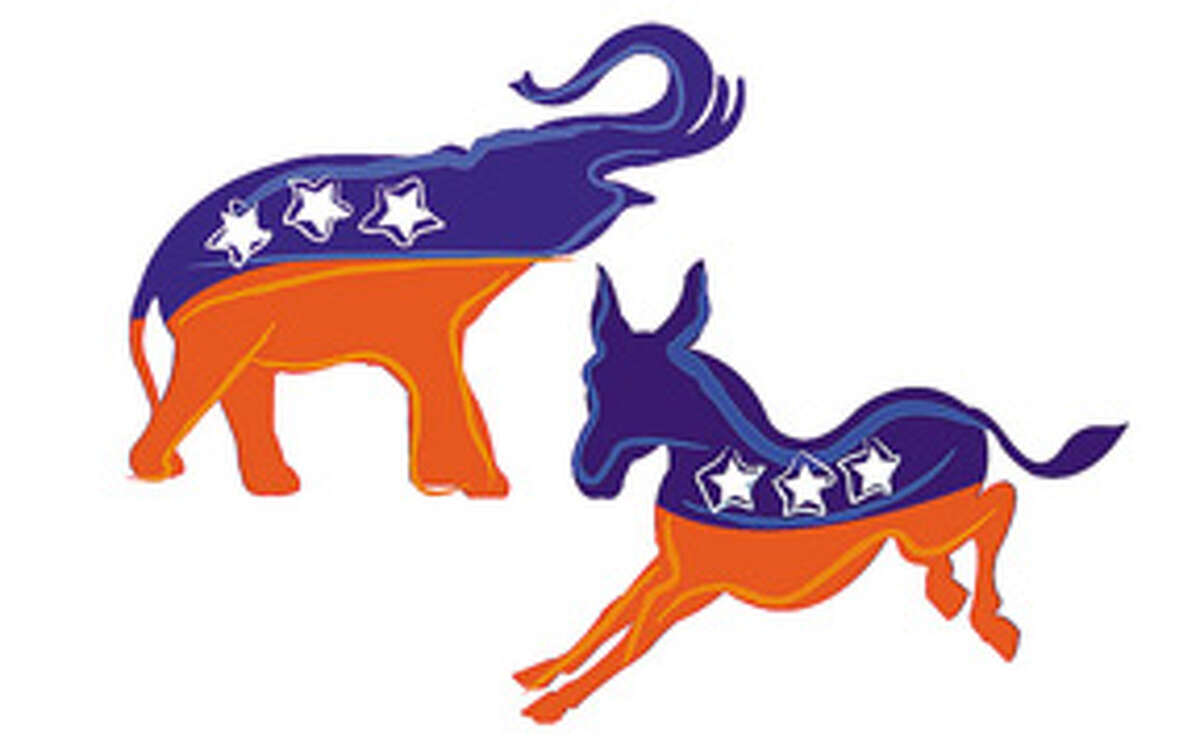 It's only July but the political campaign season is right around the corner.
The town's two parties will announce their nominees for the 2015 election at separate gatherings this week.
First, the Trumbull Democratic Town Committee has announced it will nominate Vicki Tesoro for first selectman during a nomination party at Tashua Knolls Restaurant at 7 p.m. Sunday, July 26.
The Republican Town Committee plans to endorse First Selectman Tim Herbst for his fourth term in office at a convention Monday, July 27.
The DTC also plans to nominate Anthony Musto for treasurer and Cindy Katske for town clerk during the ceremony.
"We have a plethora of candidates that will be announced Sunday," Tesoro said on Tuesday afternoon.
"We have candidates for the Town Council, the Planning and Zoning Commission, the Board of Education, the Zoning Board of Appeals — it's a lot of people being nominated," she said. "It'll be a big night for our party."
According to a press release, the event's keynote speaker will be Middletown Mayor Dan Drew.
"Dan comes from a good background in Middletown that has a lot of similar issues we have going on here," Tesoro said. "He's going to give us a spirited speech and start us in the right direction."
Spirit is something Tesoro believes she can bring back to Trumbull, and a topic that she will focus on in her nomination speech.
"One of the key issues I've heard from people in town is the loss of community spirit," she said. "One of the things we want to do through this election is bring some of the old traditions back and give the town a different tone than it has right now...
"We need to handle political issues differently," she added. "We need to listen to each other and negotiate and compromise. When you fight, you don't get anything done — it's counterproductive and people are growing tired of it.
Sunday will be the beginning of a new trend in Trumbull politics, Tesoro said.
"We want to listen to what people have to say; we want to hear from different perspectives, all perspectives," she said. "We're heading in a different direction, and it all starts Sunday."
The restaurant is at 40 Tashua Knolls Lane.
To RSVP, contact Cindy Katske at ckatske@gmail.com.
Trumbull 2025
As for the GOP, the Trumbull Republican Town Committee will be endorsing First Selectman Tim Herbst for his fourth term in office at Marissa's Ristorante at 6:30 p.m. Monday, July 27.
"We want to highlight what we've done and what we've accomplished over the last six years but we want to present a detailed vision of where we want to go," said Herbst, previewing the rollout of his 2015 campaign titled "Trumbull 2025."
"I intend to lay the foundation for what needs to be done in this community over the next 10 years," the first selectman said.
"One of the things I plan to talk about in my nomination speech is public education, and specifically early childhood education," he added. "I want to build off our success with full-day kindergarten and really take Trumbull to the next level."
Herbst said some of the other key points of his speech Monday include establishing an affordable housing system for seniors, increasing public safety through emergency medical services, continuing to create parks and recreation programs that improve quality of life in Trumbull and maintaining a stable tax base.
"Trumbull is a nationally recognized community in terms of economic development, its school system and the quality of life its residents get to enjoy," he said. "I want to take the blueprint of what we've already built and use it to take us to the next level."
The first selectman said the focus of Trumbull 2025 is to keep "building the town up."
"I reject the notion that something needs to change," he said. "Clearly, we're doing something right."
The underticket endorsements will begin at 6:30 p.m., followed by the top-of-the-ticket endorsements at 7:30.
"We have a strong slate of candidates, with a large majority of incumbents running," said RTC chairman Paul Lavoie in a press release. "These outstanding leaders have been doing a great job managing our town and we are pleased to have consistent and professional leadership across our town boards and commissions."
Lavoie added that the RTC was proud to endorse Herbst for his fourth term.
"Tim and his team have done an excellent job investing in our pension funds, improving our credit rating, accelerating our economic development plan and keeping our average tax increase at 2% — among the lowest average in Fairfield Country," he said. "Over the past six years, the voters have overwhelmingly approved of First Selectman Herbst's performance and we look forward to providing that outstanding leadership to Trumbull over the next two years."
Marissa's Ristorante is at 6540 Main Street in Trumbull.
The Republican Convention is open to everyone.
If there are any questions or concerns, feel free to contact Paul Lavoie at plavoie@trumbullgop.org or call 203-314-3075.