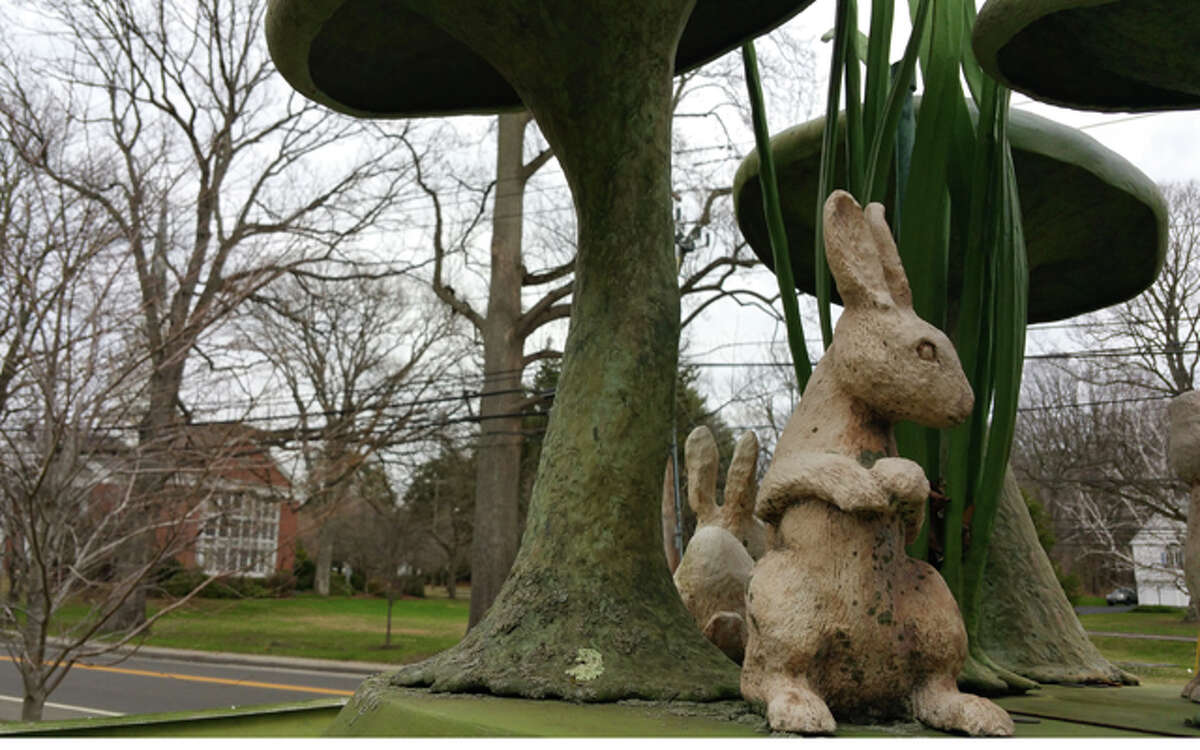 The Trumbull Farmers Market is returning this spring, finding a new home in Nichols.
Starting Thursday, May 14, the market will be held at the Nichols Improvement Association Gazebo lawn, 1773 Huntington Tpk., rather than its former home at the Long Hill Green. The market will run from 3:30 to 6:30 p.m. on Thursdays through Oct. 15.
Trumbullites Rob and Catherine Martini will be heading up the market. Rob Martini said they have received a tremendous amount of support from several in the community, including the former market master. Running a market has been a dream the family had for a while, he said.
"My wife and I always thought it would be great to have a farmers market," Martini said. "Then when we read in the paper the other market closed, we just knew we had to do it."
Closing
After the Trumbull Farmers Market closed last year, many in town were eager to get another market going, including local officials like First Selectman Tim Herbst and state Rep. Dave Rutigliano. Some controversy also surrounded its closing.
Former market master Nancy Moore, of Moorefield Herb Farm in town, said at the time that the Trumbull Monroe Health District was enforcing regulations that hurt the market and were overly strict. The district denied that regulations were too tough, saying all were in place to protect the public. Last December, the Town Council voted to leave the Trumbull Monroe Health District, disbanding it. The town is forming its own health department when the new fiscal year begins this summer. Herbst said at the time that the decision was based on saving money and having more local control, but the farmers market closing also came up as a topic of discussion during that vote.
While Moore decided not to bring the market back last year, she has been helping to get new market up and running this year, according to Rob Martini.
"I've known Nancy since I was a little kid, and I knew she would want to help us," he said. "She has been great with connections and lending her reputation to it."
Martini said Herbst and his chief of staff, Lynn Arnow, have also been a great help, coordinating with health officials.
Roughly 12 vendors are signed on so far, and it's a good mix of produce and prepared foods, according to Martini.
A few of the prepared foods to be offered by vendors include natural ice cream, pizza and others.
Moving to Nichols
Martini also thanked Nichols Improvement Association President Bill Mecca for helping in getting the market going and ready for its debut at a new location.
The Nichols Gazebo lawn is maintained by the Nichols Improvement Association, a nonprofit organization of volunteers who work to preserve the area. Mecca said bringing the market to Nichols made sense.
"Given Trumbull's agricultural roots, Nichols' appreciation of history, and the NIA's dedication to land preservation, hosting the farmers market at the NIA is perfect," Mecca said.
"I would like thank Nancy Moore, Lynn Arnow, Tim Herbst's chief of staff, and our farmers market co-chairs, Rob and Cathy Martini, for making this possible," Mecca said.
For more information on the market or to become a vendor, call Rob Martini at 203-400-1147 or email robmartini41@yahoo.com.