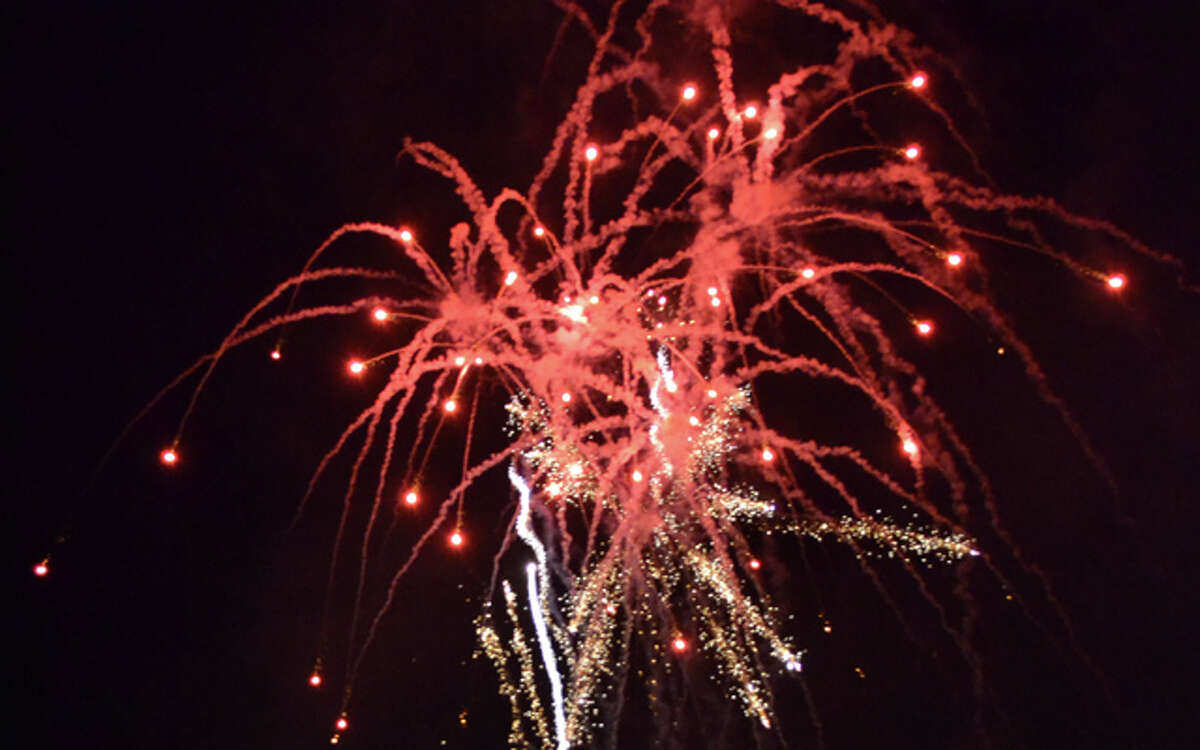 The first annual Trumbull Fall Festival — a combination of Trumbull Day previously held in the early summer and the Trumbull Arts Festival generally held in the early fall — is less than a month away, and the town wants to make sure it has a financial cushion in place before the fireworks burst in the night's sky on Saturday, Sept. 12.
That's why the Board of Finance will look at a resolution Thursday night that would appropriate $45,000 from the town's fund balance to partially fund a new, weekend-long twist on two of Trumbull's oldest tradition.
"We're trying to build something that'll become long-lasting, something that's fun and safe for all our community members," said Lynn Arnow, the chief of staff to First Selectman Tim Herbst.
Arnow explained that the town already has a $20,000 budget allocated for fireworks expenses — a change that began in 2014 when the town lost its sponsor, but it needs the additional money in case of a rainout or a situation where revenues fall short.
"We would be reimbursed with our rain insurance in case we're unfortunate and get bad weather that weekend," she said. "However, there are still other costs we need to have money set aside for as a financial cushion — we'd rather have the money in the budget for the festival than potentially run into a negative...
"Hopefully we don't need any of it."
The town is expecting it will produce an increase in revenues this year through independent sponsorship, and eventually return the money to the fund balance.
Currently, the projected revenues are budgeted at $59,000 with the total expenses budgeted at $68,025 — both significantly less than last year's totals.
In 2014, the town budgeted for $117,760 in expenses but only racked up a $85,622 bill, while raising $80,336 in revenue — down from a projected $119,500 surplus.
"We don't expect costs to climb higher than that $68,000 figure," Arnow said. "We expect to have even higher revenues than we're projecting and bring all the money appropriated back to the fund balance."
Cutting costs
Arnow said the town has been diligent in cutting costs for the first annual Fall Festival.
Some past expenses that have been trimmed include stage lights and large tents. The town plans on renting fewer lights and not picking up the cost for two large tents that previously were at Trumbull Day in the summer.
"There will be plenty of tables and chairs there for everyone," Arnow explained. "Nobody really sits under the tents during the fireworks, anyway."
The town's also forgoing renting a field generator, as well as security radios. This means there will not be a need for field security overnight to guard the generator, and there won't be a minutes clerk.
"We're really trying to shave costs this year," Arnow said. "At the same time, we're trying to hosts a fun festival that has expanded options."
Combination
Arnow believes combining the two events will prove to be cost effective — both in town department expenses and marketing costs.
"We have to pay cops and other security support," she said. "Those are costs we don't get back in case of a rainout."
As for marketing, she said the combined events — Saturday's festivities will be held at Trumbull High School and Sunday's events will take place on the Main Street green — will attract more private sponsors than in the past.
"With the event expanding into a combination of a carnival, with games and entertainment, and an arts festival, there will be a lot of crossover appeal," she said.
Arnow added that she's already been in talks with half a dozen sponsors, and hopes to line up more before September.
In addition, the wine will be donated by a sponsor and the beer will be sold independently — another cost-reducing strategy.
Financial review
Elaine Hammers, chairman of the Board of Finance, said she expects to discuss the rationale for the request at Thursday's meeting, which will be followed by a special Town Council meeting.
"As I understand it, they do have $20,000 but they need to be sure the total budget is covered in case of a shortfall in revenues or, worst case it rains, but not enough to have the insurance kick in," she said.
Falling for the fall
While costs and revenues are most important to the Board of Finance and the members of Town Council, the success of the event really hinges on the timing of it — the newest factor of the Fall Festival this year.
"We're taking a gamble on the fall, and trying to have it on this weekend," Arnow admitted. "We looked at a lot of different weekends throughout the summer and fall and we found it was impossible to host something like this without running into another event.
"We hope combining the two events drives more excitement around town and more attendance each day."
She said that she hopes for admission fees, revenues from vendors and sponsorships will help balance out any cost — and, it is hoped, result in a net positive.