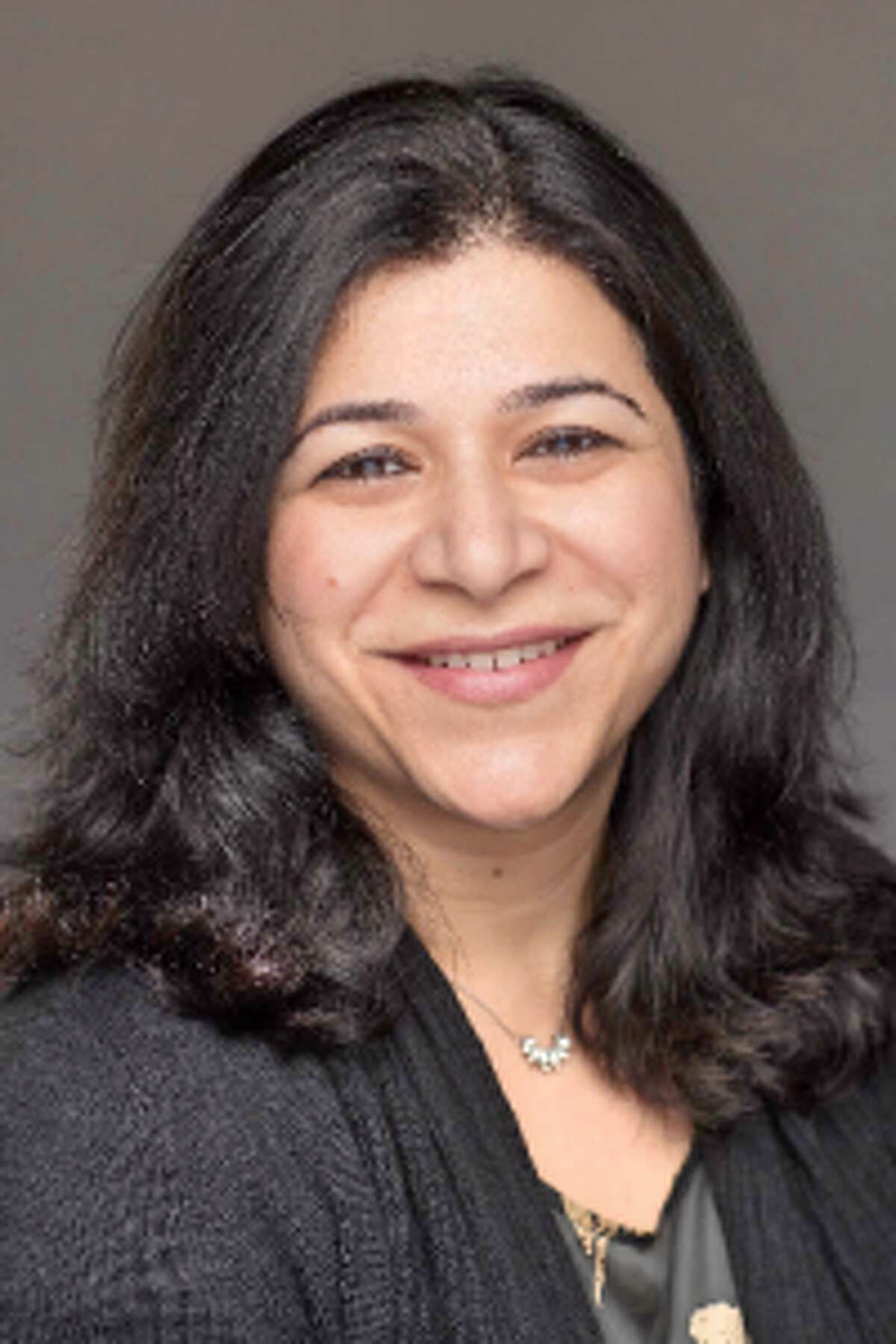 A routine vote on a commission appointment deteriorated into finger-pointing claims of partisanship at the Town Council's February meeting after an Ethics Commission nomination failed on a party line vote. This despite everyone seemingly agreeing that the nominee was qualified. In an added twist, the meeting may have led a current member of the Ethics Commission to resign his seat.
Sujata Gadkar-Wilcox was First Selectman Vicki Tesoro's pick to fill a seat on the town's Ethics Commission. The seat was formerly held by William Brown Jr., whose term expired in October 2017 but who remained on the commission pending confirmation of a replacement. The nomination requires a 2/3 majority, and all 10 Republicans on the 21-member council voted "no."
Council Chairman Mary Beth Thornton (D-2nd District) expressed her disgust following the roll call vote.
"In a completely political, partisan vote, the motion fails," she said.
Council Democrats called the rejection politically motivated, and pointed to Gadkar-Wilcox's credentials, which include experience as a professor of Constitutional and human rights law at Quinnipiac. Gadkar-Wilcox also is a two-time recipient of the Robert J. Myers Fellowship from the Carnegie Council for Ethics in International Affairs.
"I can't think of any principled argument against seating [Gadkar-Wilcox] on the Ethics Commission," said Councilman Keith Klain (D-2nd). "Not seating you on the commission would be a great disservice to our town and would call into question the motivation for anyone who should vote against your appointment."
Republicans, led by Minority Leader Carl Massaro (R-3rd) acknowledged Gadkar-Wilcox's qualifications, which Massaro described as "highly respectable" but centered their opposition on a preference to have Brown remain on the commission. Several Republicans voiced their belief that Brown, a former military judge had superior credentials. Massaro and David Pia (R-1st) also pointed out that Gadkar-Wilcox, a Democrat, had recently challenged Republican state Rep. David Rutigliano for the 123rd District House seat representing Trumbull. David Rutigliano is the husband of Town Councilman Michelle Rutigliano (R-3rd). Brown is politically unaffiliated.
"My belief is the community is better served by people who are duly qualified, without a political background," Massaro said.
Pia said the Ethics Commission was unique among town boards.
"Commissioners are in a position to judge the actions of other town officials," Pia said. "You don't want to put them in a position to say, 'You did something wrong,' to someone who worked with them, or volunteered with their campaign."
Pia said he would apply the same standard to anyone.
"I can swear to God, and I don't do that lightly, that if my friend David Rutigliano had been nominated to the Ethics Commission, I would have voted no. For the same reason," he said.
The disagreements spilled over after the meeting, with raised voices in the hallway outside the council chamber audible to those remaining inside, and profanities hurled in the parking lot. In addition, both caucuses posted commentaries about the contentiousness of the meeting, as did Republican Town Committee Vice Chairman Michael Herbst.
The biggest twist though may have come later in the week, when Brown resigned from the commission. In a three-sentence email to Tesoro, Brown said it was time to step aside and let someone else serve the community.
"It has been an honor and a privilege to serve on the Ethics Commission but the time is right for someone else to have a turn," he wrote. "I want to particularly thank Chairman Tom Lee for his outstanding leadership and the members of the commission for their wisdom and guidance over the years. Please accept my resignation effective immediately."
Brown's resignation though is unlikely to result in Gadkar-Wilcox's placement on the commission. The council can reconsider its decisions if a member who voted on the prevailing side makes a motion to reconsider during the same "session" as the vote, Tesoro said. A session could be taken to mean the same meeting as a vote. The two-year period between elections is also referred to as a session. In any case, reconsidering Gadkar-Wilcox's nomination would require a Republican council member to make the motion, Tesoro said.