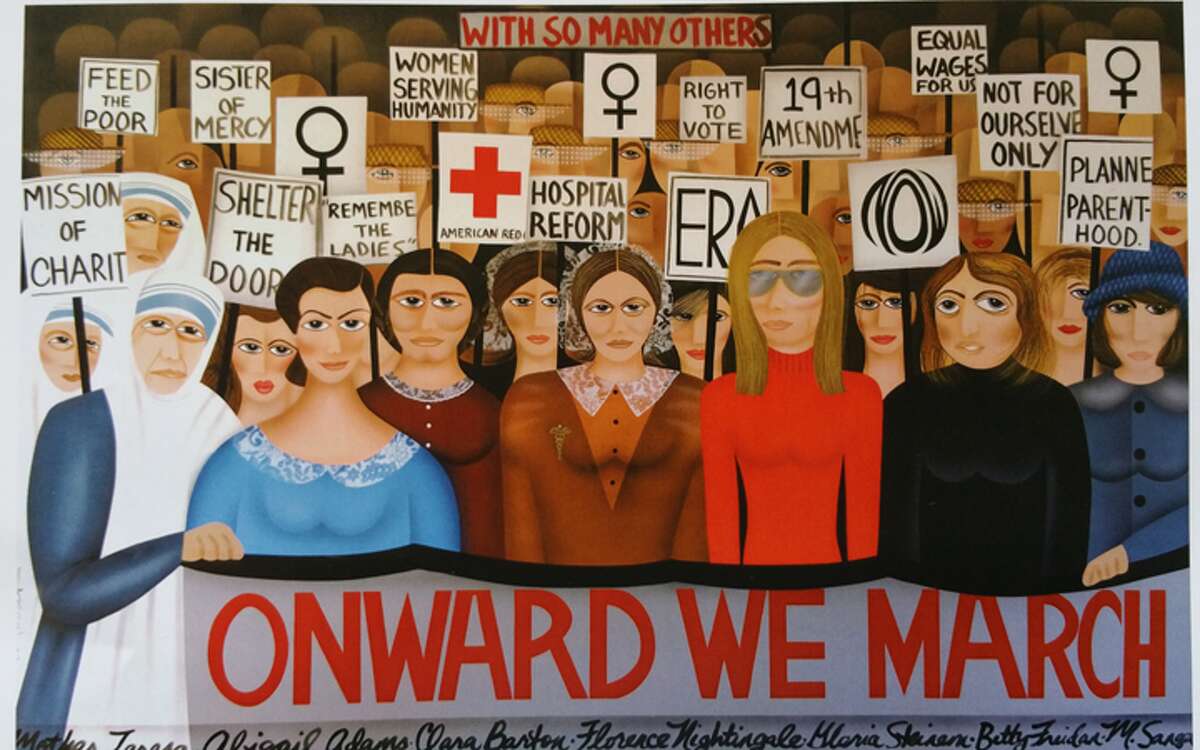 Some Trumbullites, for good reason, are tired of hearing about a controversy surrounding the removal and subsequent re-hanging of a painting at the Trumbull Library. Many, like us, are eager to move forward.
This week, the painting, "Women of Purpose," is back up, though a question mark still hangs alongside it.
• More on the 'Women of Purpose' controversy
So much has happened in the last week that has been a distraction from what we see as the central issue in Trumbull. That is that politics, religion and some egos converged in a way that raised what the ACLU of Connecticut called "serious First Amendment issues" and, perhaps, an overreaching of authority. The collateral damage of that has been far-reaching and divisive. It includes a threat of ethics violation charges against Library Director Susan Horton, a not-so-gentle reminder from First Selectman Timothy Herbst to the library board members that they can all be replaced by his appointment, and Trumbull's new police chief being mistakenly brought into the fray.