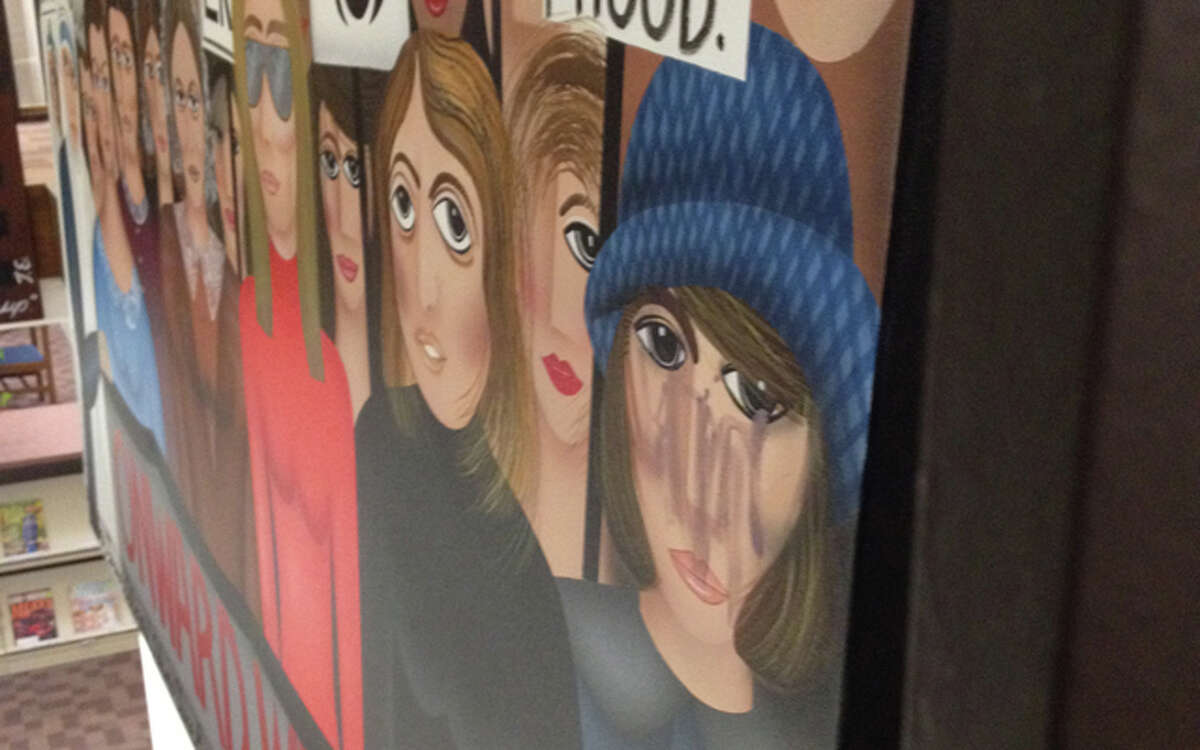 UPDATED Thursday, 10:40. a.m. —Police have released a description of the woman who allegedly vandalized the painting. See the description and police press release here.
A painting at The Trumbull Library, that caused controversy and religious debate in town, was defaced Wednesday night around 8 p.m., as a Library Board of Trustees meeting was happening in the next room.
• More on the 'Women of Purpose' controversy
The owner of the painting, Richard Resnick, responded to vandalism early Thursday morning, saying he will not press charges for the damage because he feels sorry for the person who felt compelled to do it. He also believes, despite the emotional intensity around the abortion issues, the majority of Trumbullites will not condone this crime.