This is a carousel. Use Next and Previous buttons to navigate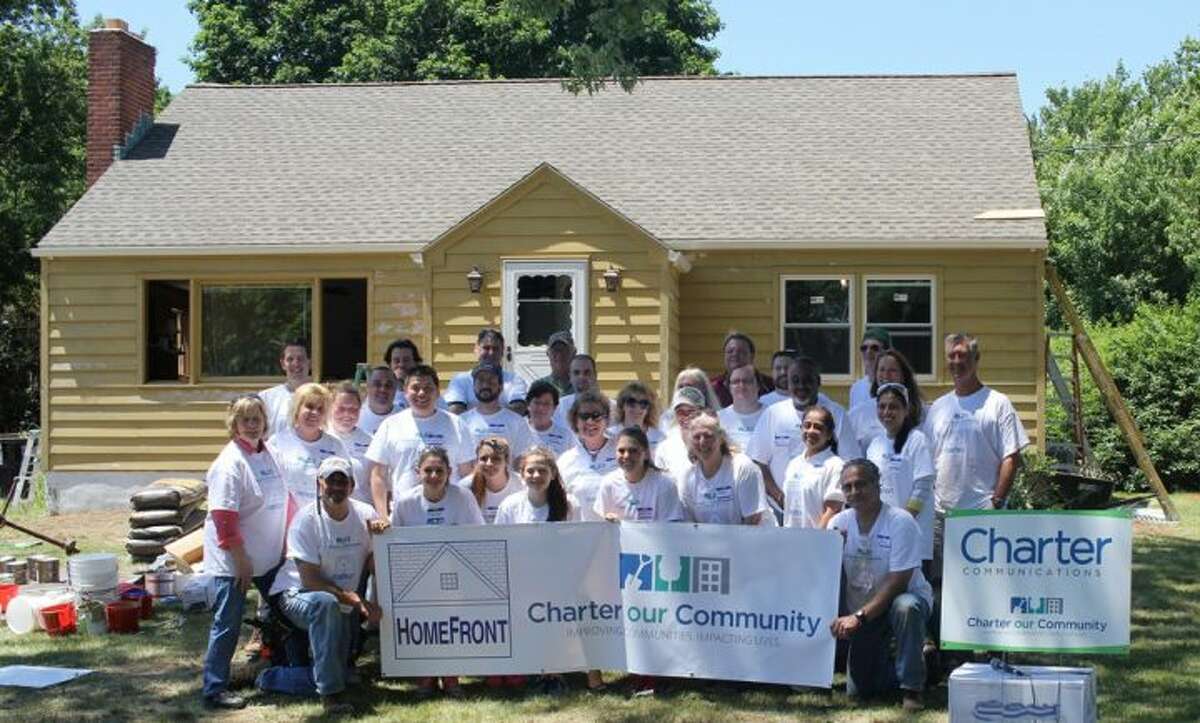 More than 20 Charter Communications employees came together June 18 and volunteered their time to make a difference in the life of Lynda Ryan, a local homeowner in Trumbull.  
This in support of the company's national philanthropic initiative, Charter our Community, a program that seeks to improve 25,000 unsafe and unhealthy homes in the Charter footprint by 2020.