This is a carousel. Use Next and Previous buttons to navigate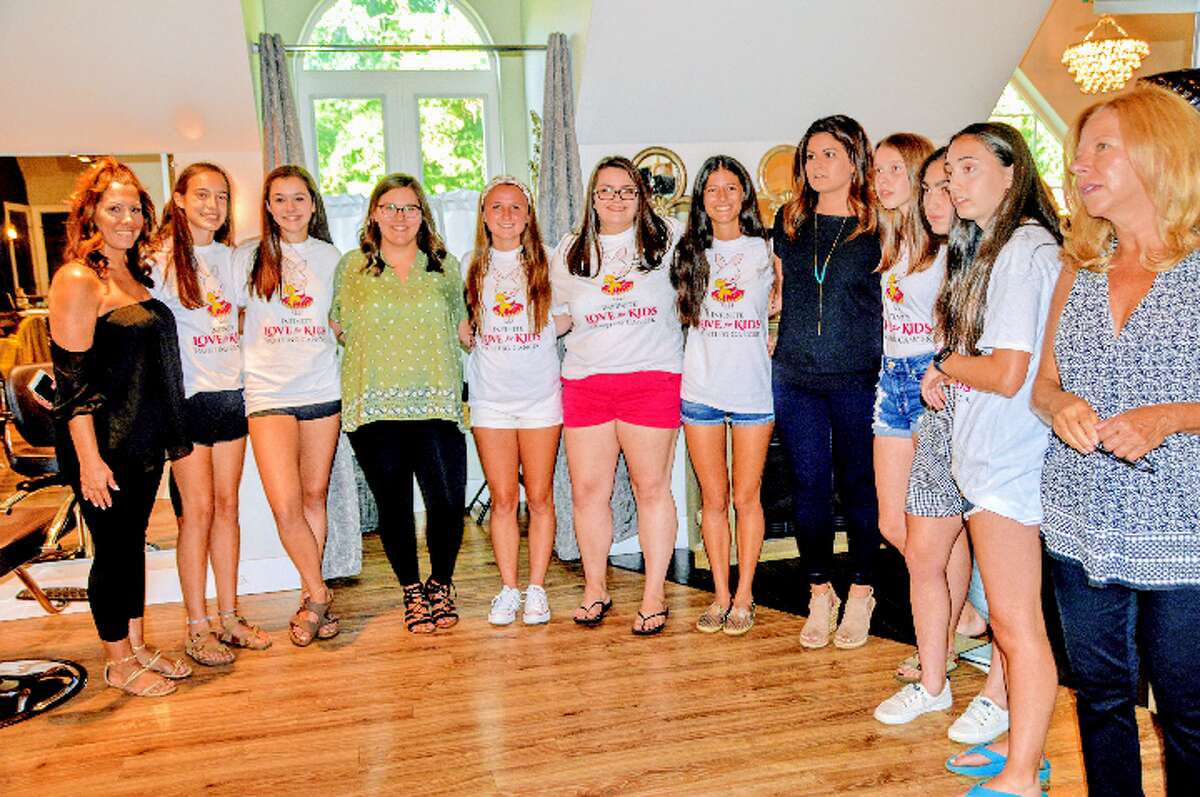 Lisa Romanchick photos
September is Childhood Cancer Awareness Month and a group of Trumbull High students and faculty are marking the occasion with the first Infinite Love's Mane Event, a hair donation and fund-raising event to benefit Infinite Love for Kids Fighting Cancer. Infinite Love funds research grants for pediatric cancer and has partnered with the town to fight pediatric cancer one ponytail at a time, by raising money and awareness. Its executive director is Trumbull High teacher Jim McCaffrey, whose daughter Mia passed away in 2017 due to rhabdomyosarcoma.
When two seniors at Trumbull High School, Regina Misercola and Maggie LoSchiavo, approached McCaffrey about organizing a hair donation event, McCaffrey saw it as an opportunity to involve the community and set an ambitious goal of raising $30,000 by the end of the month.