This is a carousel. Use Next and Previous buttons to navigate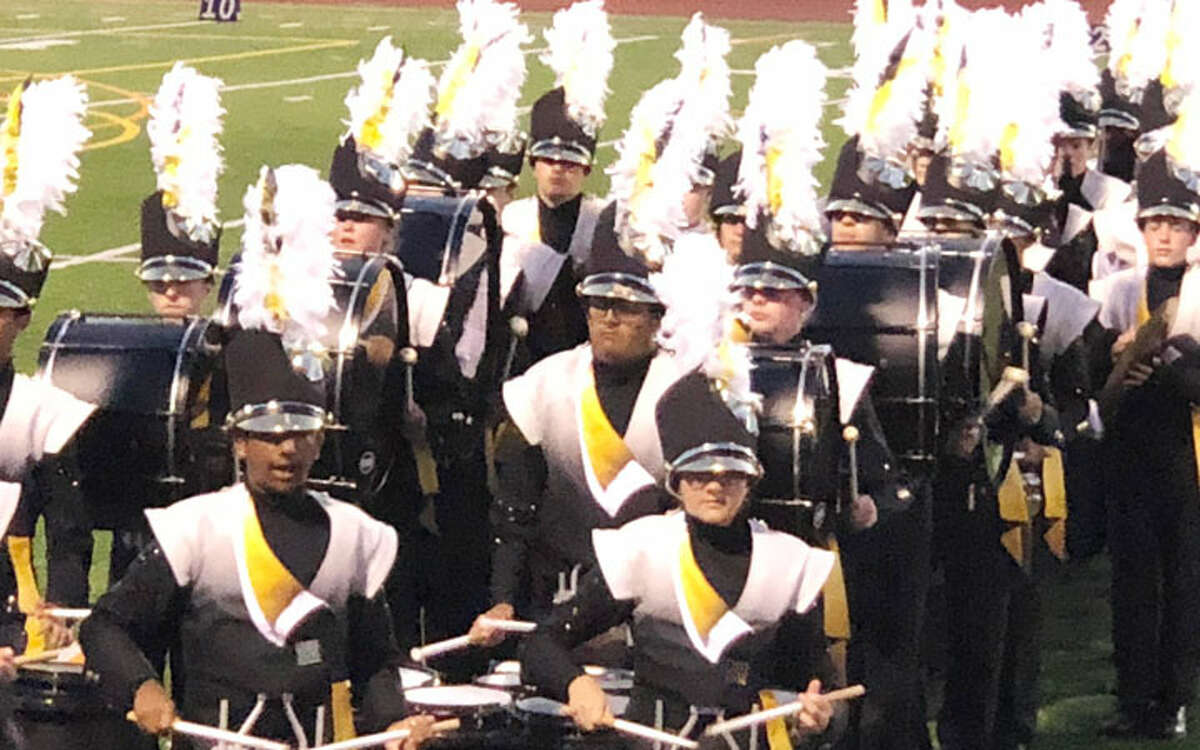 The members of the Trumbull High School Golden Eagle Marching Band (THSGEMB), performing their show Every 1, took first place in their first competition of the season this past Saturday, earning a score of 84 points and winning best music, best visuals, and best overall effect. The THSGEMB outscored rival marching band Norwalk High School by almost a full point.
There are two opportunities to watch the band perform this weekend. On Friday night, Sept. 22, the band will perform halftime at the Trumbull High School vs. New Canaan High School football game at Trumbull High School. Kickoff is at 7 p.m.