This is a carousel. Use Next and Previous buttons to navigate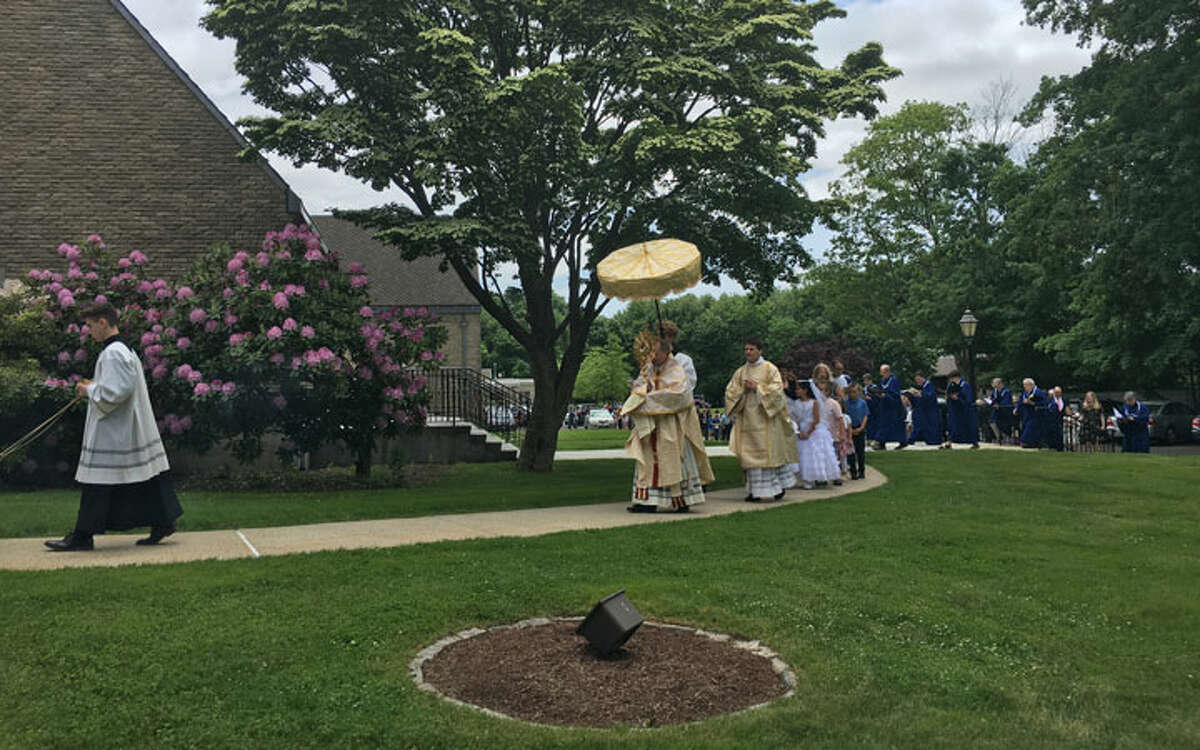 The Parish of Saint Catherine of Siena, located at 220 Shelton Road in the Nichols area of Trumbull, held a celebration of The Solemnity of the Most Holy Body and Blood of Christ: Corpus Christi, on Sunday, June 3. The 10:30 a.m. mass was immediately followed by a Corpus Christi procession out of the church, around the church's parish grounds. The procession concluded in the church with Benediction of the Most Blessed Sacrament.
"It was a day of grace and joy, a manifestation of our faith in Jesus, truly present in the Eucharist." said Father Joseph Marcello, Pastor. Our parish choir, under the direction of Dr. William H. Atwood, sang for mass.