This is a carousel. Use Next and Previous buttons to navigate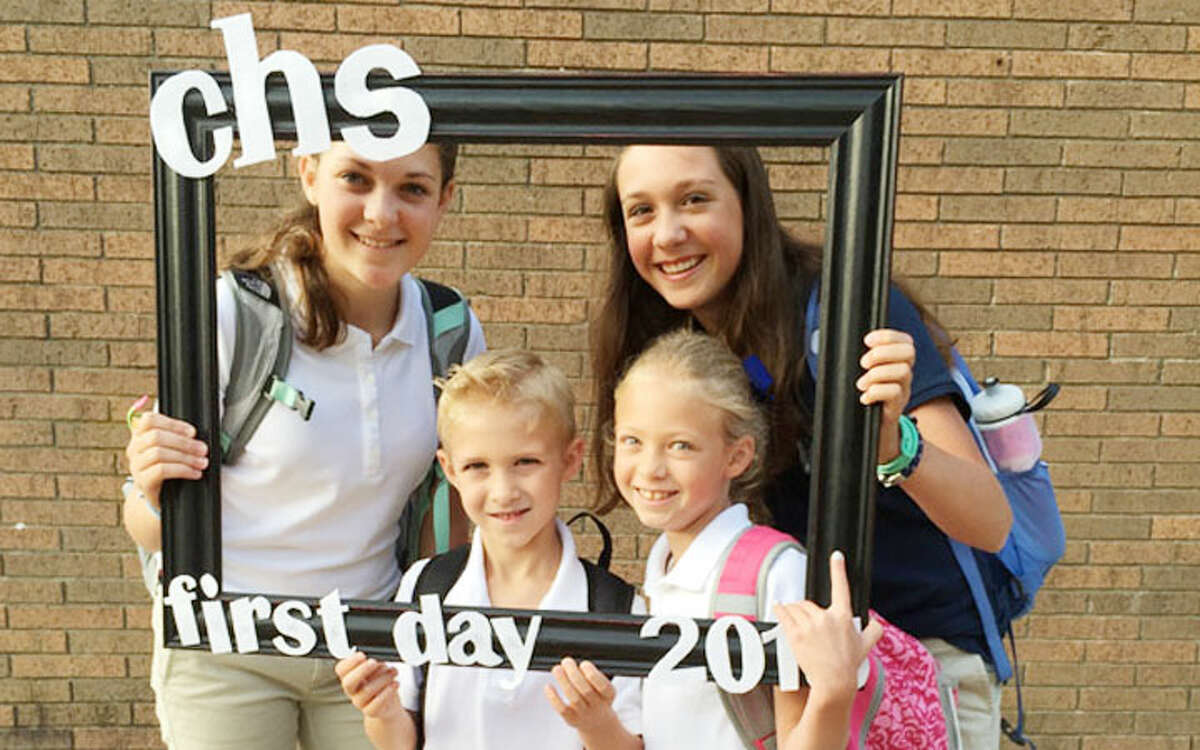 Christian Heritage School marked its 38th school year on Wednesday, Sept. 2, with 430 students hailing from 36 local towns and four countries. Students were eager to begin the academic year with many new campus renovations and additions. While building and renovations continue at 511 White Plains Road, the school's "Early University" program was launched in a building located in the school's courtyard, behind the main campus entrance. "A deck, porch, and patio area enhance the campus ethos and student life. There is a state-of-the-art classroom with a coffee bar and new furniture arranged to facilitate discussion-based learning," explains John Naeher, Director of Student Life and Operations.
Early University provides capable and motivated high school students with an academic pathway that delivers two years of college credits. This has appealed to students who excel academically and are ready to begin earning college credits, yet still want an enriching faith-based high school experience with sports, clubs, and arts. Students in this program exclusively take college courses during their last two years of high school. This allows students to fulfill their high school graduation requirements while concurrently earning 60 college credits. The courses are taught in a live, discussion-based format by CHS teachers who advise, mentor and challenge students at the college level. Instructors were selected for their knowledge and experience in their area of discipline, and have been endorsed as adjunct professors at the partnering universities, including UConn and Syracuse University.