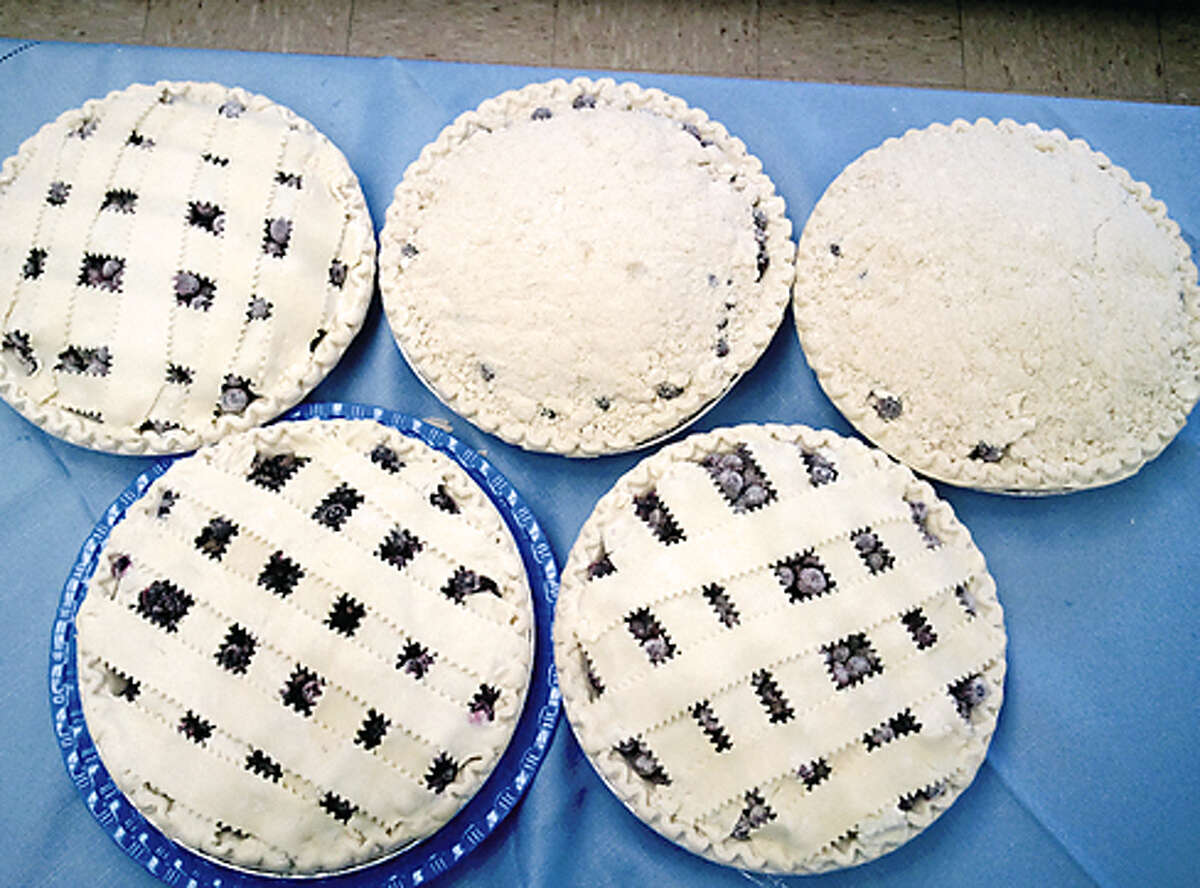 Top-rated schools, safe communities, close proximity to the city — these are the usual reasons why people fall in love with this part of New England.
But then there's also events like Saturday's Blueberry Festival at Trumbull's Long Hill United Methodist Church that bring residents together to celebrate and show off everything else that makes this community a great place to live.
"Church festivals like this make New England what it is — make Trumbull what it is," said Tim Quinn, the event's organizer and a parishioner.
"A lot of us who are born and raised here take it for granted, but you really can't beat New England in the summer," he said. "I love this time of year."
Despite falling right in the middle of summer vacation for the town's students and their families, Quinn said the event has only grown stronger over the years.
"You don't see many blueberry events, and that's something that makes it unique," he said. "It falls dead smack in the middle of summer, which is the heart of blueberry season, and that works perfect for us.
"The schools are out and it's just a lazier time of year," he added. "All those factors make it very laid back and fun."
The church, which is at 6358 Main Street, has been hosting the fund-raiser for nine years.
For anyone with a sweet tooth, it is a dream come true.
"We have blueberry pies, blueberry muffins, blueberry coffee cakes, and blueberry sundaes," said Quinn, admitting that his favorite dish is a slice of pie a la mode with vanilla ice cream and blueberry sauce on top.
The pies, which are homemade by women of the church in the week leading up to the event, may be purchased fresh baked or frozen — or by the slice.
"The fresh baked ones are all prepared Friday night to go out Saturday," Quinn said. "We have what I like to call a factory, where about six to eight women are in the kitchen cooking pies.
"There's about 18 total throughout the week," he added. "They come in and cook them from scratch, and the rest of us jump in wherever we're needed — everyone pitches in."
Keeping count
How many blueberries are in each pie?
That's a question best addressed to Quinn's wife, Martha, who oversees the measuring of ingredients.
"It's four cups of blueberries," he said, relaying her response on the phone. "About one pound per pie."
Kitchen atmosphere
Quinn said one of his favorite parts of the festival is the week leading up to the event, and all the camaraderie shared in the kitchen.
"It's just a fun summer day," he said. "But some of the most fun we have together is in the kitchen getting ready for everything."
Blueberries won't be the only food available. For those who come with a larger appetite, there will be hamburgers and hot dogs being cooked.
"There's also a blueberry-chicken salad, too," Quinn added.
Kid stuff
In addition to the blueberry pies and the other blueberry items being served, the event features arts and crafts from local artists, live music from a local blues band, and a children's area with face painting, tattoos, and live animals for kids to see and pet.
The church's pastor, Dora Odarenko, usually brings the animals, Quinn said.
"I can confirm she's bringing goats — I don't know about any other animals as of right now," he said. "She's passionate about animals and rescuing them, and this is her way of getting kids interested in animals and animal protection."
The kids area will also feature world famous balloons from Shriner Clowns, which has been at the event in the past.
"This is small town America at its finest," he said. "I love it because you know after all the strawberry, blueberry and peach festivals in the summer, there's still apple and pumpkin to come in the fall."
Event info
The Blueberry Fesival will take place from 10 to 3, Saturday, July 25.
The event is rain or shine. If it does rain, Quinn said the activities and tables will be moved inside.
For more information, call 203-268-9090.