This is a carousel. Use Next and Previous buttons to navigate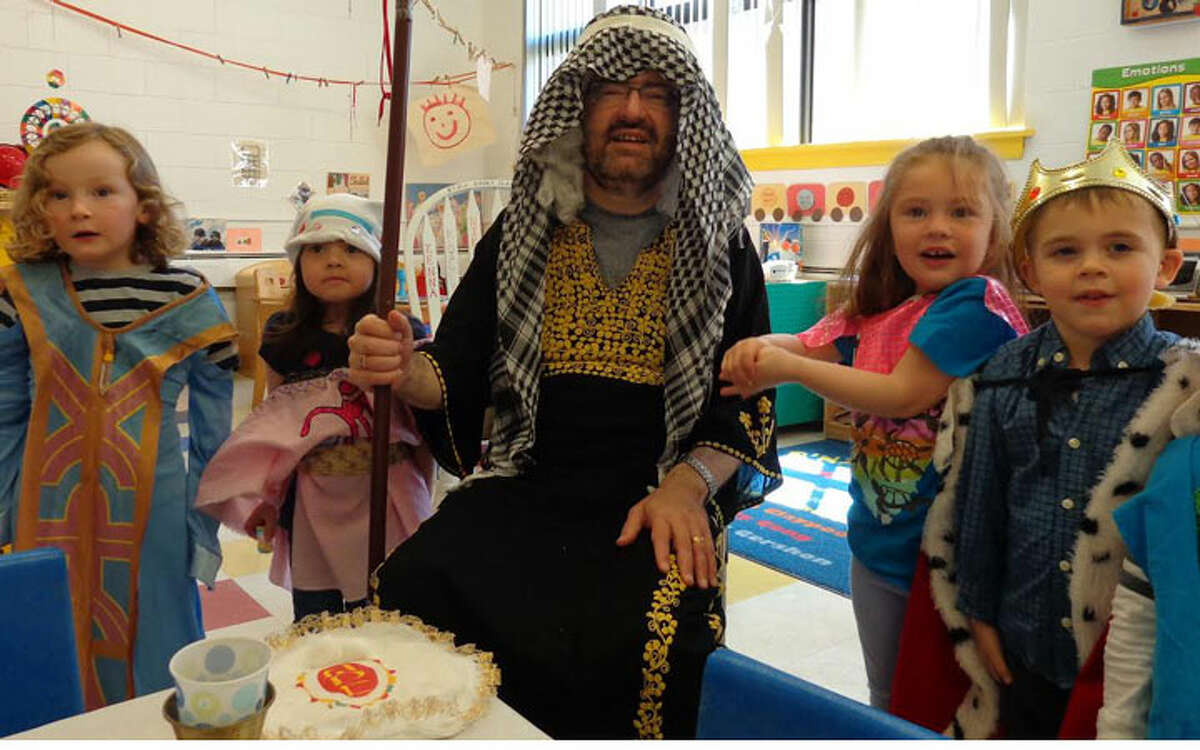 Rabbi Colin Brodie is dressed as Moses during a Passover seder with B'nai Torah Nursery School students in costume. Georgie Saunders, Emma Friedman, Rabbi Colin Brodie, Hannah Olivera and Sammy Smolinsky. Passover, which celebrates the Jewish people's escape from slavery to freedom, begins on Friday evening, April 22.

Sammy Smolinsky dressed as a King enjoys learning about the story of Passover during his school seder.