This is a carousel. Use Next and Previous buttons to navigate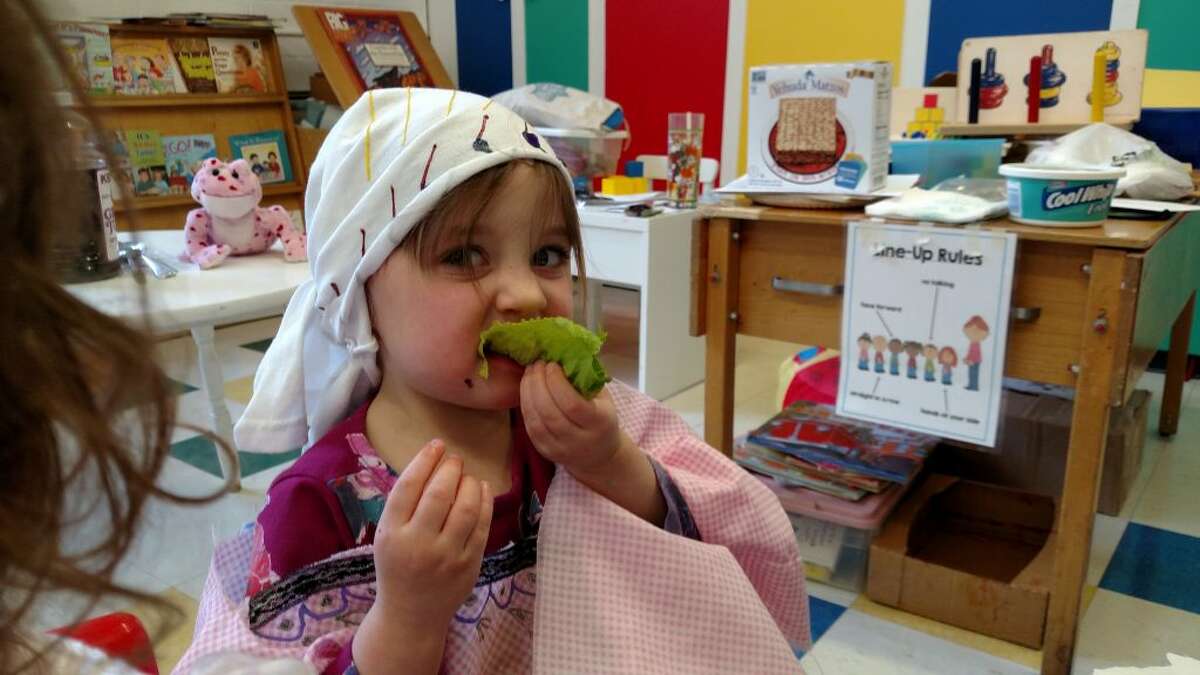 Louisa Voisine, dressed as the Princess, enjoys symbolic foods at the B'nai Torah Nursery School Passover model Seder. Passover began at sundown on Friday, April 19.
Rabbi Colin Brodie dressed as Moses, and student, Robert Jordan dressed as King Pharaoh, share the story of Passover at B'nai Torah Nursery School's model seder.