This is a carousel. Use Next and Previous buttons to navigate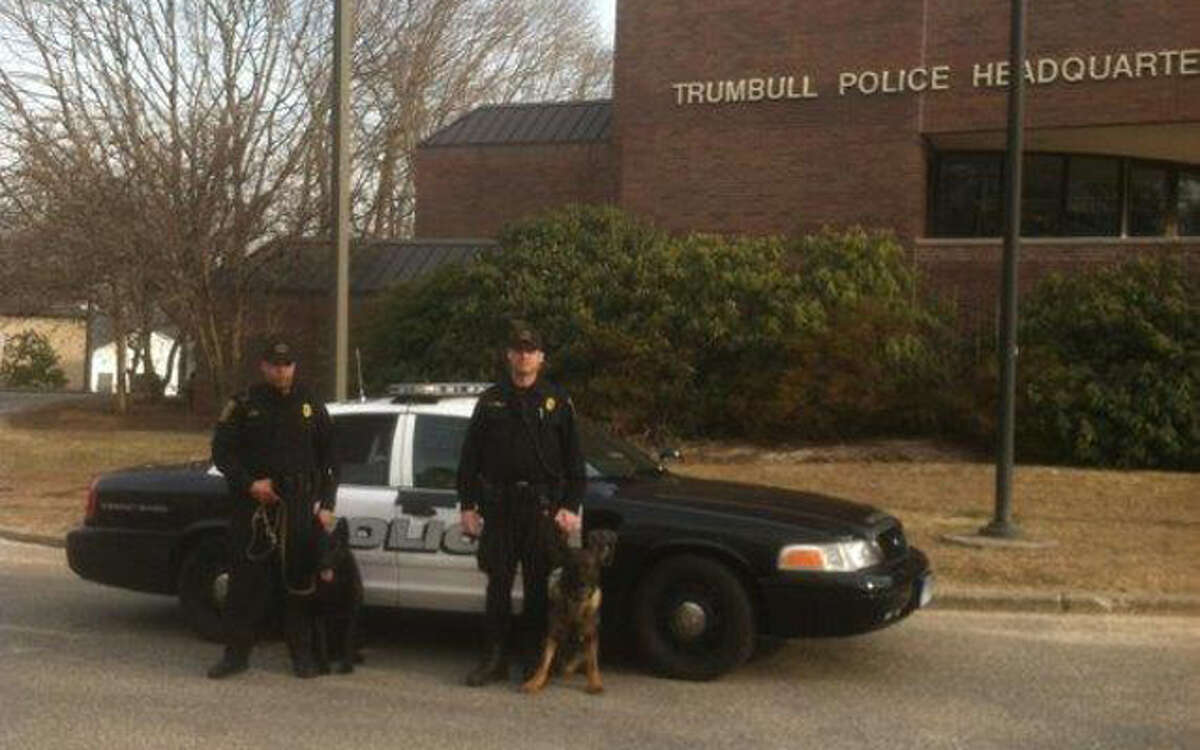 The Trumbull Police Department has lost one of its most highly regarded officers.
K9 Cyrus passed away unexpectedly Tuesday morning, according to a post from the Trumbull Police Department's Facebook page.
The eight-year-old German Shepherd served on the force for the last seven years and most recently was credited with locating 12.5 kilos of heroin during a motor vehicle stop.
"It is with deep sadness that the Trumbull Police Department announces that K9 Cyrus has passed away unexpectedly," the post said. "In his career, he has assisted in making numerous felony arrests, locating missing persons and assisting with numerous drug arrests, including [a] large heroin seizure [last month].
"Most importantly, he was a great partner to Officer RJ Carlson and a beloved member of both the Carlson Family and the TPD family," the post continued. "He will be greatly missed."
In speaking with The Times Monday, Chief Michael Lombardo and First Selectman Tim Herbst each mentioned the importance of the department's K9 officers in stopping the spread of heroin in town.
"I can't think of one thing that Chief Lombardo hasn't done to address the problem," said Herbst. "He's taken a holistic approach in his 18 months here, ranging from getting SROs back in schools to getting the K9s drug certified and trained for opiate detection.
"And those K9 officers are a real deterrent to students," he added. "I think when they see them sniffing the school hallways it sends shockwaves that we mean business."