This is a carousel. Use Next and Previous buttons to navigate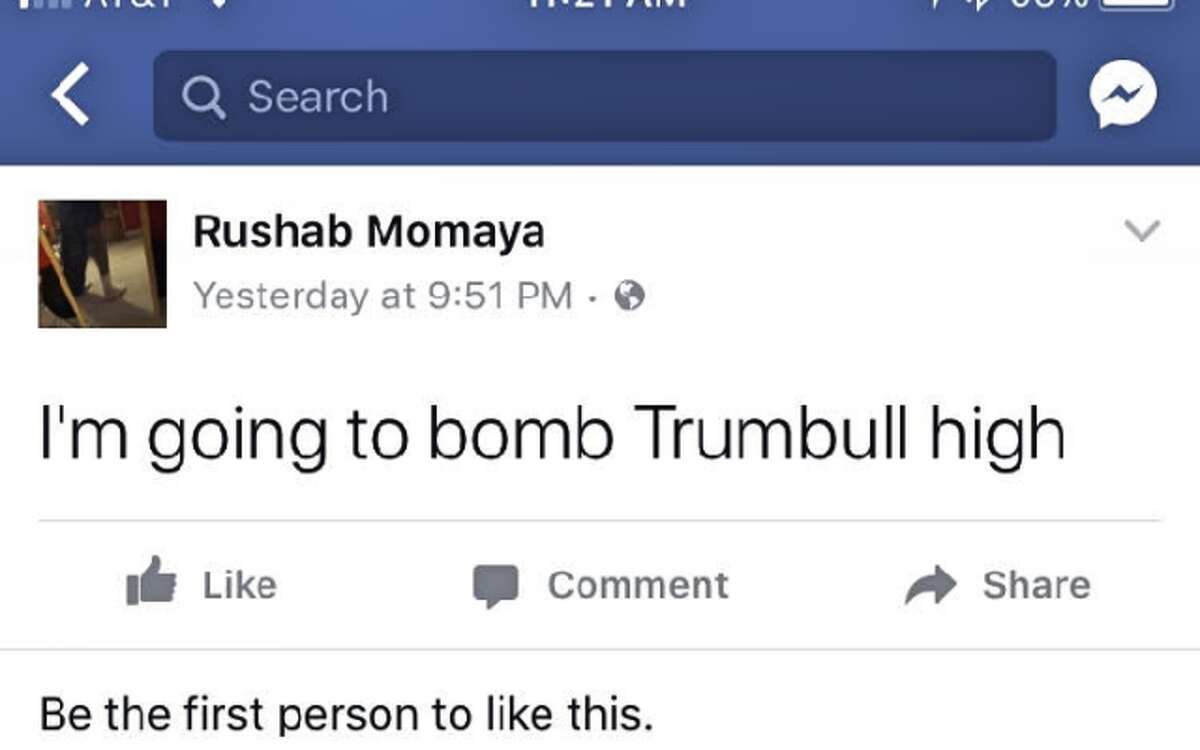 A member of the Trumbull High Class of 2011 has been arrested after police said he posted a bomb threat against the school on his Facebook page. Police were notified about the threat by two different tips Wednesday evening.
Rushab Momaya, 23, stated that he was going to bomb the school but did not include any details in the posting, police said. Other posts included an accusation that Trumbull High was  "all bullies" and a reference to Aurora, Colorado mass murderer James Holmes who killed 12 people and injured 70 others in a movie theater. When Trumbull police and officials from the Fire Marshal's Office responded to Momaya's residence, they found no explosive materials or incendiary devices and concluded the threat was not credible.