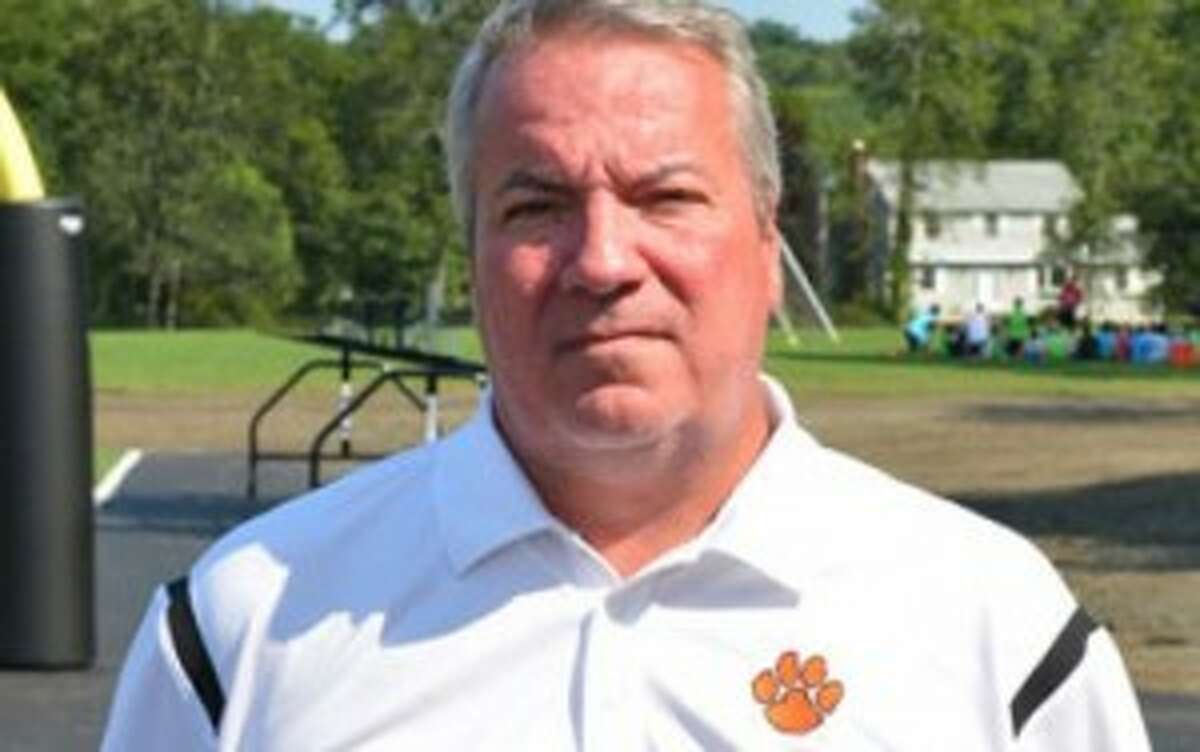 Ridgefield High School football coach Kevin Callahan's arrest in Fairfield May 3 for driving under the influence, texting, and other violations was not his first brush with the law.
A check of court records showed that Callahan, 52, who is also the dean of students at Ridgefield High School and lead teacher of the physical education department, received a ticket in Trumbull last December for driving past a school bus that had pulled over with its stop signs out.
Callahan, who lives on Cherry Hill Road in Fairfield, pleaded not guilty to that infraction in Trumbull. He is scheduled to appear in Bridgeport Superior Court on that matter on July 9.
The latest brush with the law resulted in his arrest for driving under the influence, operating a motor vehicle while operating a handheld device, failure to drive right, and failure to carry an insurance card.
Callahan was allegedly driving west on Fairfield Woods Road in his hometown of Fairfield, and after going through the Stillson Road intersection, hit a traffic sign, continued on and struck a tree. He allegedly told police he was looking at an incoming text message.
Officers reportedly smelled alcohol and found a half empty bottle of vodka in the vehicle. Callahan was taken to a hospital but refused to have blood drawn or toxicology tests run, the report said.
He was released on a promise to appear in Bridgeport Superior Court May 18.
Callahan did not return a call from The Ridgefield Press seeking comment. Ridgefield Superintendent of Schools Deborah Low said in a statement May 6 that Callahan has been placed on administrative leave without prejudice, pending administrative review.
"The charges are concerning because Mr. Callahan is an educator and role model for Ridgefield High School students," Low said in the statement.
She said Callahan has worked in Ridgefield 16 years and is recognized as a valued member of the high school faculty.
The Press asked Low about the district's policy regarding teachers who get into trouble with the law, and whether they are required to report their cases to the administration. She has not responded.