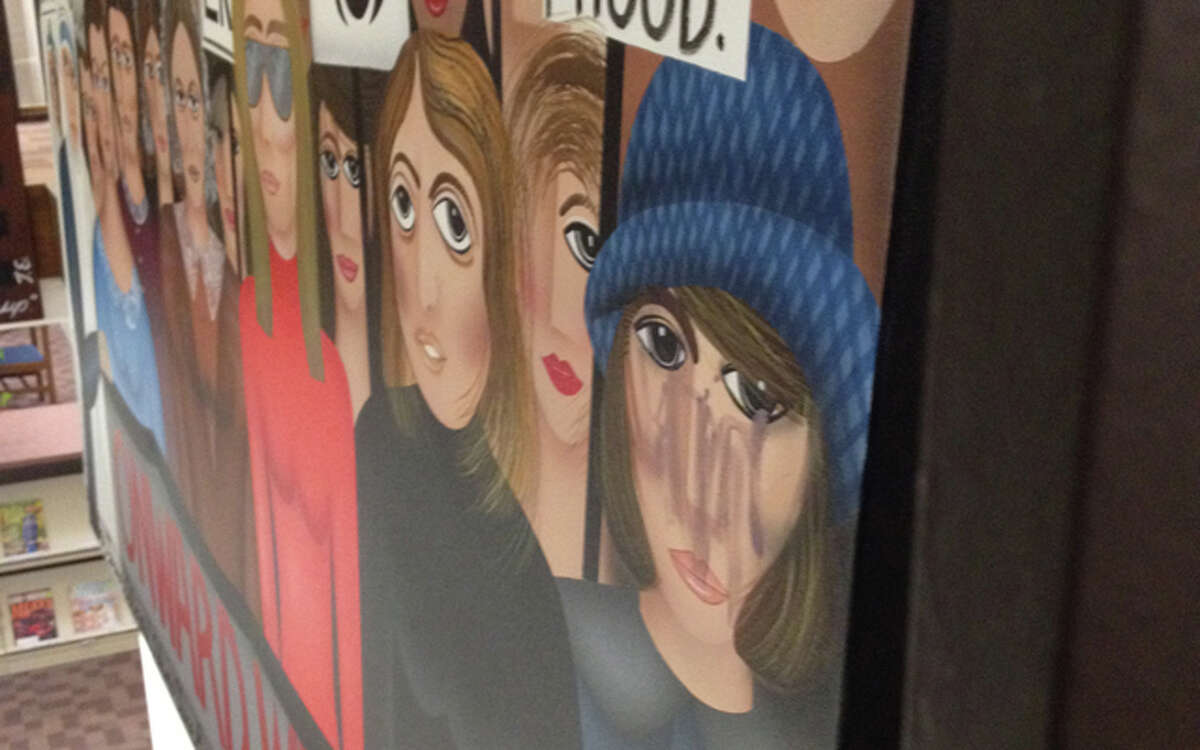 Police have released a description of the woman who allegedly vandalized a controversial painting at The Trumbull Library last night.
The suspect was described as a white female in her mid 30's shorter dark hair, wearing a long teal skirt, with a black and white shirt, black overcoat, and a satchel or purse.
• More on the 'Women of Purpose' controversy
Witnesses reported a woman was seen near the painting reach into her bag and wave her arm around the painting. As the suspect exited the library the witnesses walked to the painting and noticed what was described as purple lipstick or crayon markings on the face of one of the subjects in the painting. There is no estimate of damage to the painting which is valued at approximately $10,000.