This is a carousel. Use Next and Previous buttons to navigate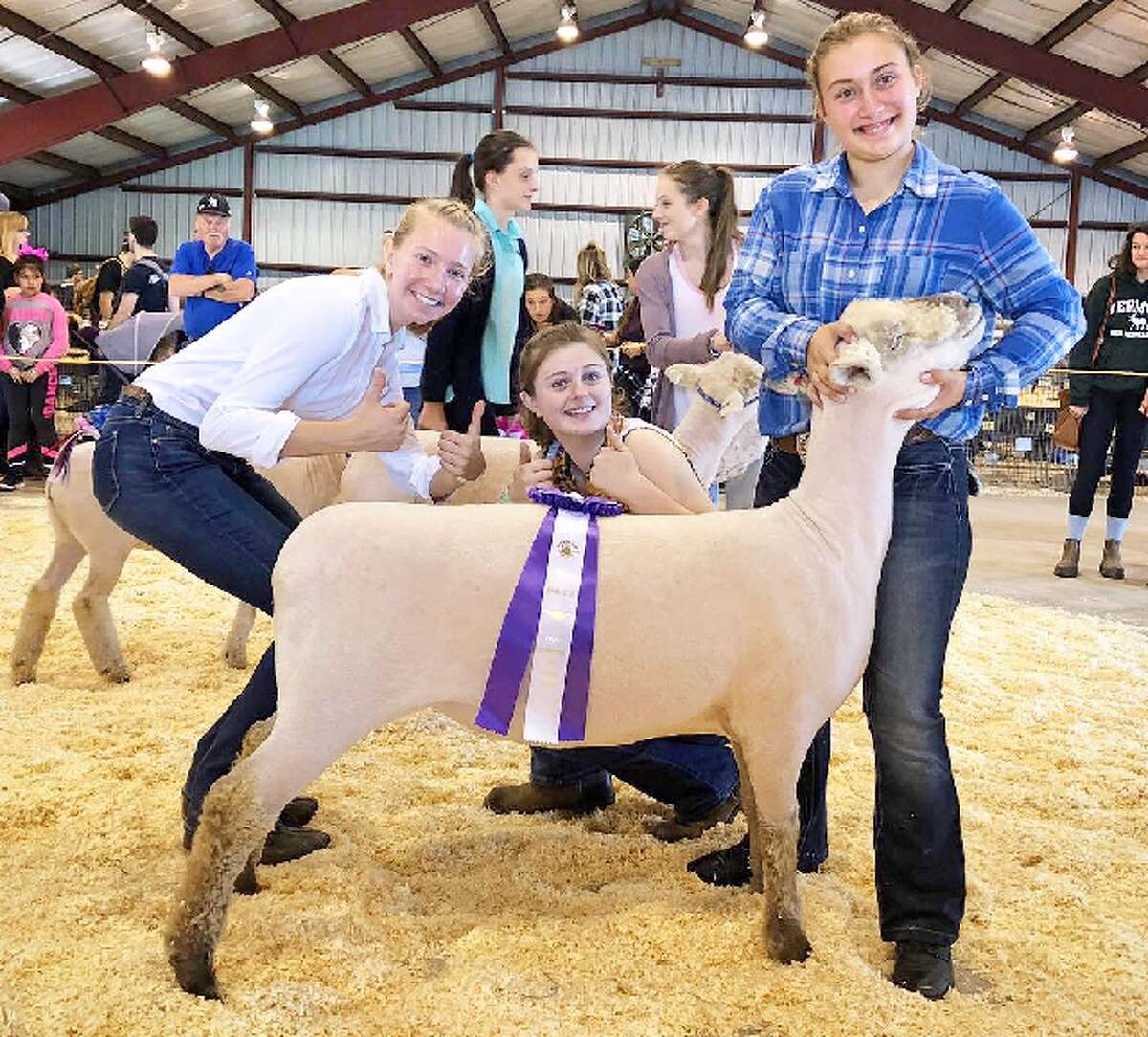 At first glance the five Trumbull High students who brought home awards from the Durham Fair last week seem like typical teenage girls, chatting excitedly about reality television programs and their post-graduation plans. But a closer look reveals boots scuffed and worn from physical outdoor work, and jeans chosen more for durability than style. And their handshakes will definitely get your attention.
The five, and their teacher Melissa Cunningham, won numerous ribbons at Durham for their livestock, most of them raised at the Trumbull Agriscience Center adjacent to Trumbull High School. Students at the regional program attend Trumbull High, but also spend hours each day doing farm work — the farm is exclusively student-run.