This is a carousel. Use Next and Previous buttons to navigate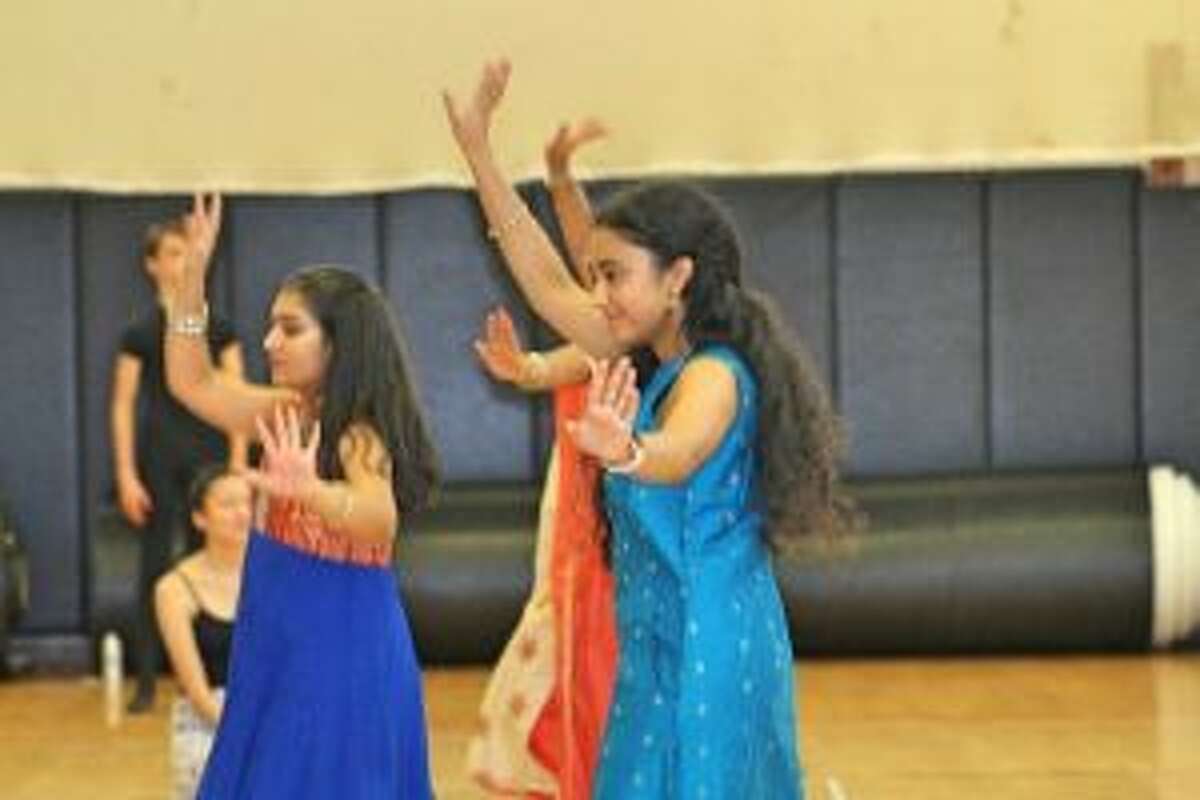 The sights, sounds, food, and dance moves of cultures from around the world were brought to life in the halls and classrooms of Trumbull High during the school's recent World Language Week, an annual celebration of Trumbull High's World Language Department.
Throughout the week there were educational events that highlight multiculturalism and augment the education of Trumbull High's students — 87 percent of whom take a foreign language class. This year's celebration was the most comprehensive week to date, and brought together the work of students and teachers alike.
For students, World Language Week is an opportunity to apply the skills they've learned in their world language classes. Students at Trumbull High have the opportunity to take four different languages — French, Spanish, Italian and Latin.
On Monday, students took part in world language-themed trivia contests. On Wednesday, students decorated the doors of their world language classrooms with popular international idioms, and after school, the annual cooking contest featured international cuisine from all corners of the globe. On Thursday, students who competed in the COLT foreign language poetry recitation contest performed for their classmates. The student poets showcased poems and songs in all four of Trumbull High's foreign languages, as well as Russian, Polish, Modern Greek, American Sign Language and many more. On Thursday evening, the French department held a "French Cafe" that emulated the atmosphere of Paris' best eateries.
On Friday, the popular 'Dance Day' had everyone on their feet and enjoying the music of numerous cultures. Gathered in the school gymnasium, student performers showed off their dancing skills, teaching their classmates the unique moves of cultures ranging from the Caribbean islands to the mountains of Columbia. During each period, students travelled with their world language class from station to station. They had the opportunity to learn the lively choreography of Bollywood while students dressed in stunning anarkali dresses demonstrated. At another station, a group of students of Iraqi and Yemeni heritage incorporated Kurdish styles to create a melodic dance complete with traditional krase fustan dresses. Other dance styles included ballet, traditional American country line dancing, Italian tarantella, and more.
"It's a lot of vibes", said senior Jeah Riodin who taught a fusion of Caribbean dancing styles. "You can make it your own while incorporating other countries and cultures into it" she said.
Aside from being an enjoyable event for students and teachers alike, World Language Week also serves as a crucial educational tool for students preparing to enter an increasingly globalized world. "I really believe that learning is about using all your senses, and World Language Week combines all of those things" said Barbara Arango, a Spanish teacher who spearheaded the efforts to organize the international dance day.