This is a carousel. Use Next and Previous buttons to navigate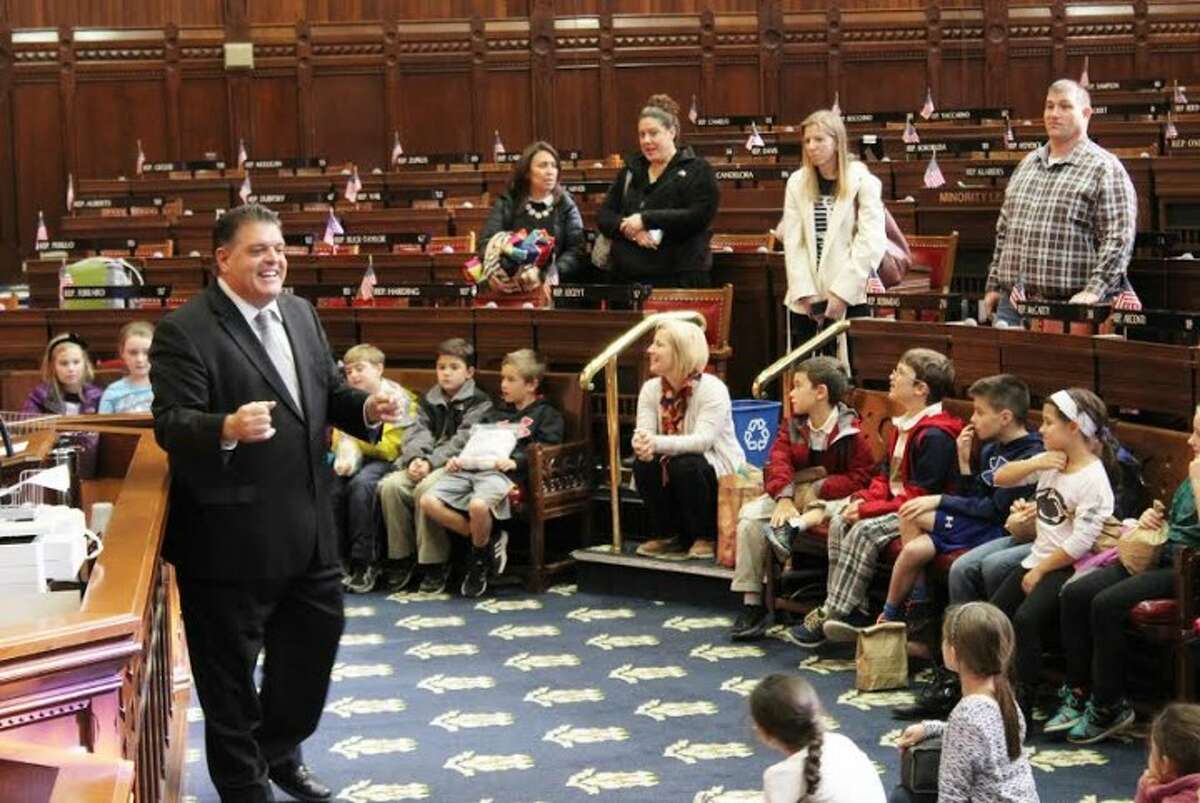 Tashua Elementary School fourth graders visited the state capitol for a tour and to meet with Rep. Dave Rutigliano Friday, Nov. 13.
The tour, led by the League of Women Voters, covered the history of the capitol buildings and included stops and history lessons at the numerous statues of important Connecticut figures and monuments, the Hall of Flags, where flags carried into battle by Connecticut soldiers are displayed, the House and Senate chambers, the Connecticut Hall of Fame, and the Legislative Office Building, where public hearings and legislative committee meetings are held.