This is a carousel. Use Next and Previous buttons to navigate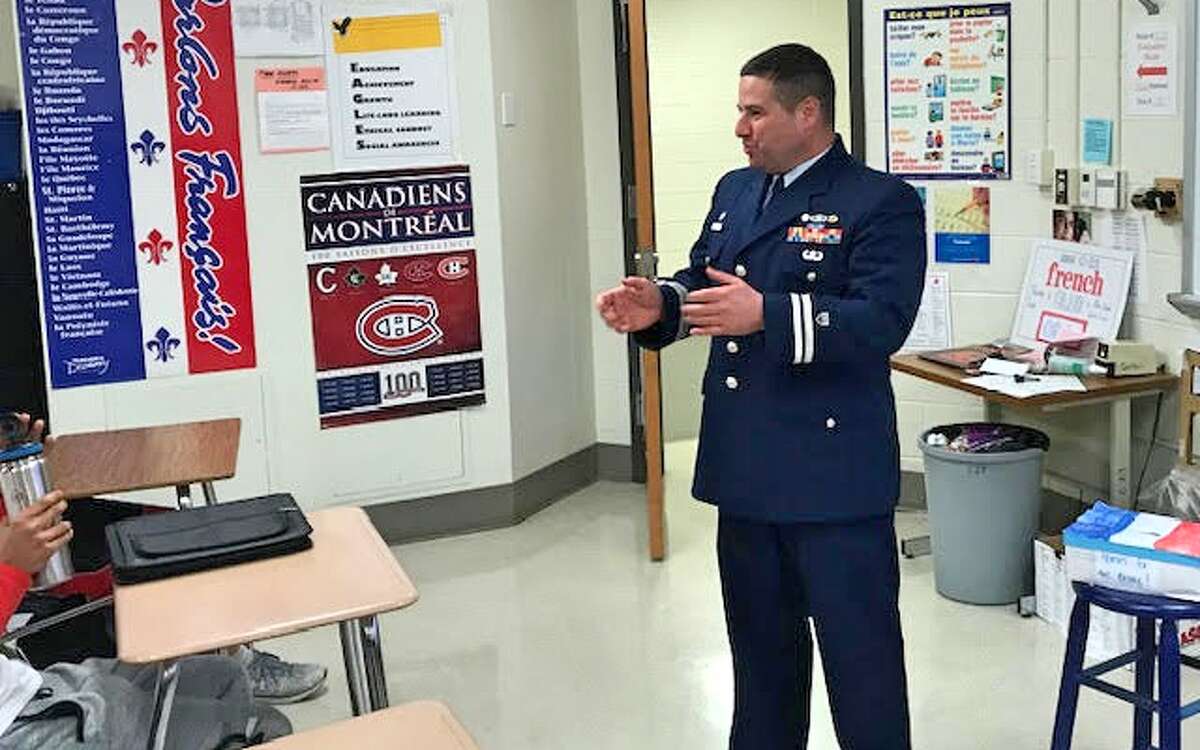 For many students across the country, Veterans Day is just another day off from school when they do not have to worry about homework or an early alarm clock. For Trumbull High students, however, Nov. 11 brings with it a solemn commemoration of all those who have donned the nation's uniform.
Each Veterans Day, Trumbull High students take part in programs aimed to raise awareness and convey gratitude for current and former members of the armed forces. With Veterans Day falling on a weekend this year, students and staff held the school's annual recognition on Monday, Nov. 12.