This is a carousel. Use Next and Previous buttons to navigate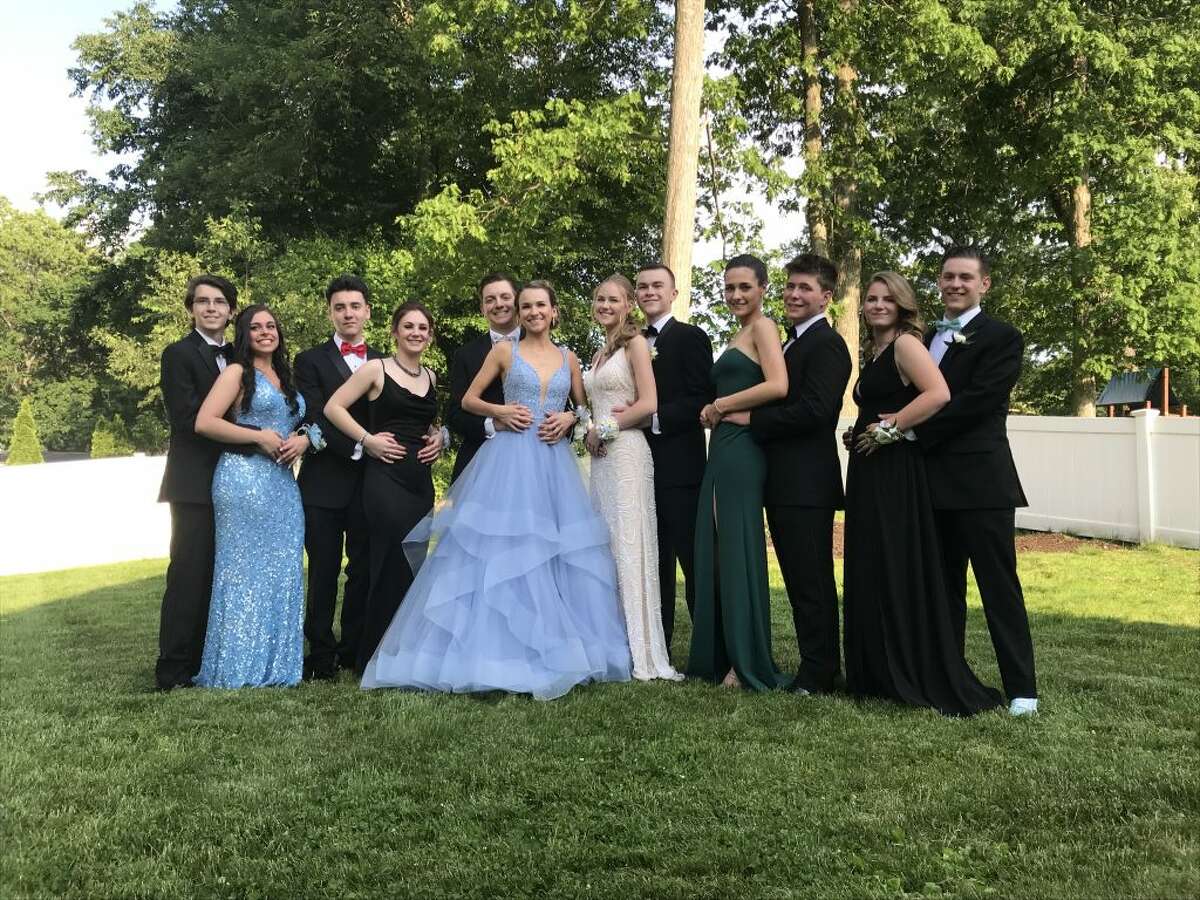 Friends gather for pictures before heading off to Trumbull High School's senior prom, which was held at the Amber Room Colonnade in Danbury. The Trumbull High School PTSA transformed Hillcrest Middle School into New York City for the 31st annual post prom.
'A city that doesn't sleep'
The Trumbull High School PTSA hosted the 31st annual Trumbull High Post Prom at Hillcrest Middle School on Friday, May 31. The event is intended to create a fun, safe event for the celebration of the senior prom to continue into the wee hours of the morning. The event is free to all who attend the prom and to all members of the senior class, even those choosing not to attend the prom.
This year's New York City theme included food choices from Little Italy, Chinatown, Katz's Deli, Nathan's Hot Dogs, and even catching a cup of coffee with "Friends" at Central Perk. Other attractions included a replica of the Manhattan Bridge, Broadway, Times Square and Grand Central Station.
The post prom takes months of planning, countless volunteers, and many donations. The THS PTSA fundraises throughout the year with events like the Powderpuff Football Game, student-run fashion show, and senior T-shirt sales, said Lainie McHugh, coordinated the event with Christine McKinney and Jen Coty.
More than 500 students attended.