This is a carousel. Use Next and Previous buttons to navigate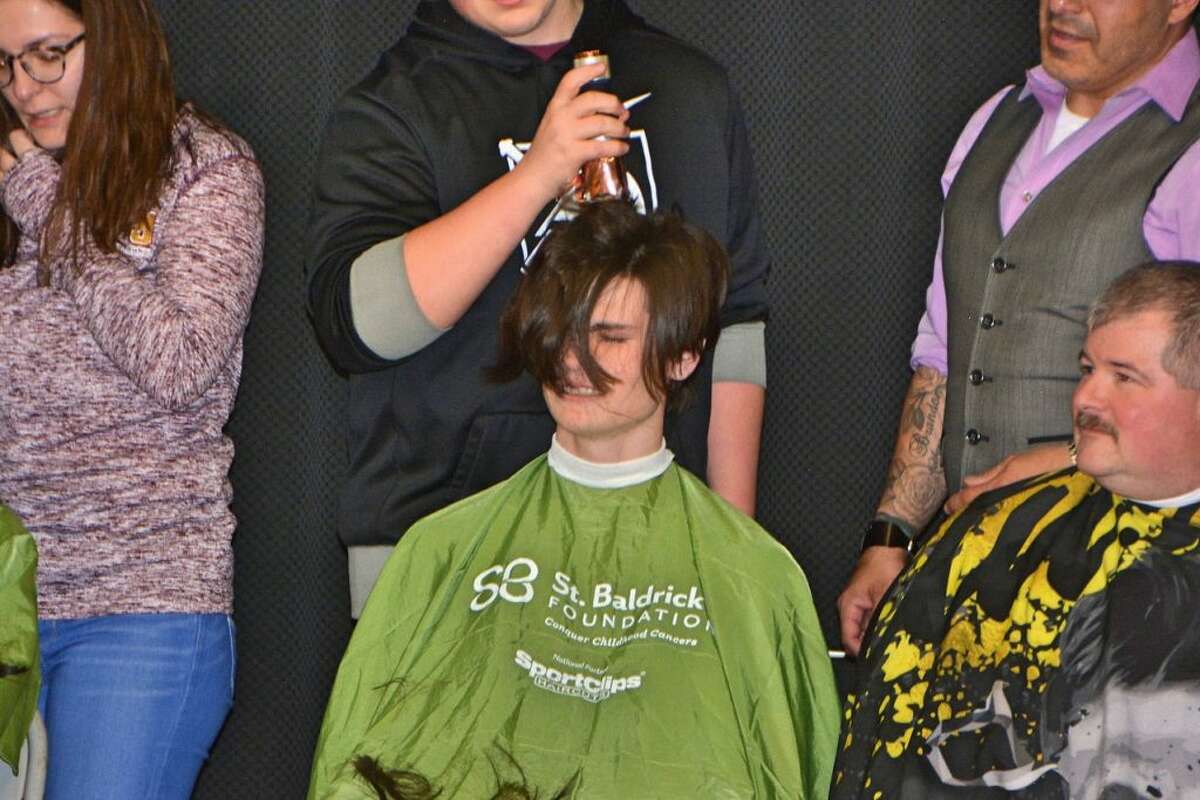 A dozen volunteers from St. Joseph High School partnered with the St Baldrick's Foundation Friday for the school's first Brave the Shave for Kids with Cancer fundraising event. The event, where the volunteers had their heads shaved to show solidarity with childhood cancer sufferers, raised about $2,500 for the foundation.
"In my lifetime, the survival rate for childhood cancer has gone from 20% to 80%," said faculty member Carmen Pagliarella. "The St Baldricks Foundation wants to make that number reach 100%. So in support of these children, we're looking for volunteers from our St Joes community – men or women – to have their heads shaven in solidarity."
The St. Baldrick's Foundation is the largest private funder of childhood cancer research grants. According to the foundation, every two minutes a child is diagnosed with cancer worldwide, and in the United States, 1 in 5 of those children won't survive. Monetary donations can be contributed to St Joe's team via the St Baldrick's website at https://bit.ly/2u6ymqs.