This is a carousel. Use Next and Previous buttons to navigate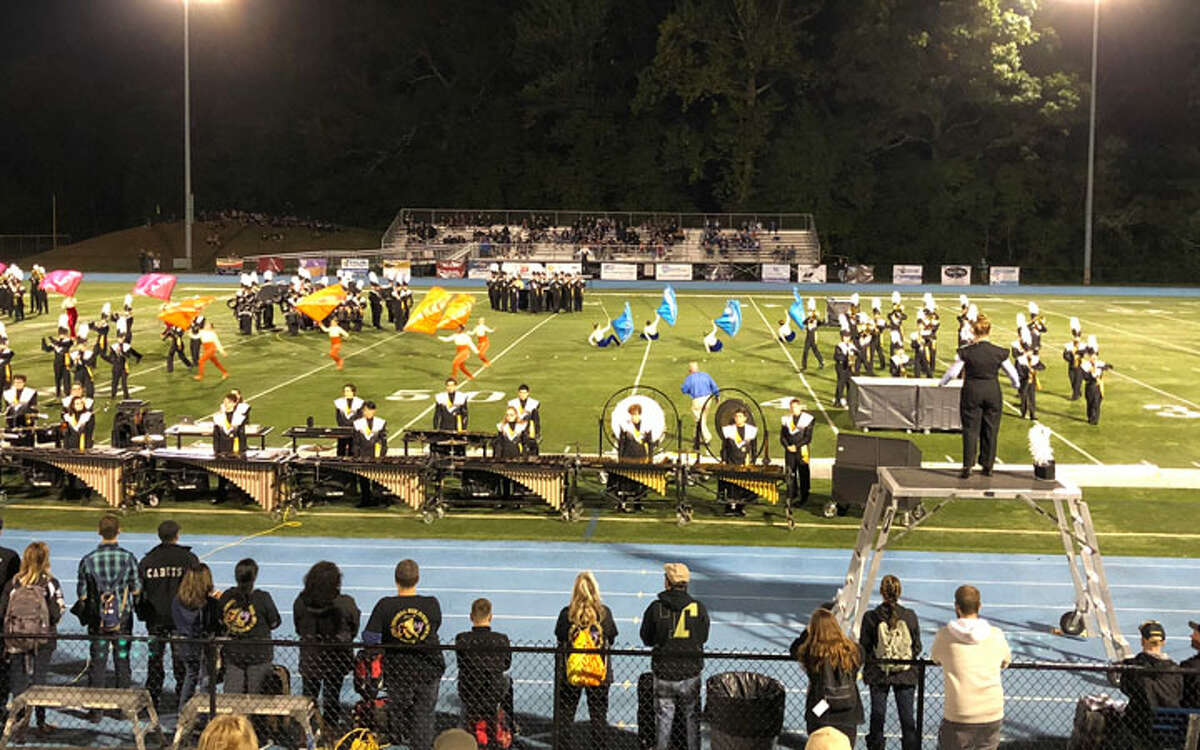 Performing their show Every 1, the members of the Trumbull High School Golden Eagle Marching Band took first place this past Saturday, earning a score of 93.20 points at the Bunnell Cavalcade of Band's competition. The THSGEMB outscored rival marching band Norwalk High School by almost a full point. The band will present the 2018 Fall Classic on Saturday, Oct. 13, at Trumbull High School. Gates open at 5 p.m., National Anthem performed by the Hillcrest and Madison Middle Schools 8th grade bands at 6 p.m. THSGEMB performs their show Every 1 in exhibition at approximately 8:30 p.m. Admission is $12 for adults, $8 for students and seniors, kids under 5 are free. The finest bands from the area will compete for top honors in U.S. Bands. Fun for the whole family with music, food, souvenirs, and raffle prizes. For directions and an official schedule go to:
yea.org/programs/usbands/fall/schedule
.